Why Doctors Second Opinion is very important for Knee Replacement Surgery ?
Total Knee Replacement Surgery is very common and high successful surgery in India now a days.  But patients are always waiting for doctors second opinion and its also recommended by doctors  to have second opinion before knee replacement surgery. Each doctors examine the patients in different ways , some surgeons embrace with new technique or new machines or new Implants,  this new techniques or machines help different patients in different ways. There must be three reason where patients should go for Second Opinion before Joint Replacement Surgery.
1.Conventional Techniques V/S new techniques .
   Patients has the option to choose the technique, a senior doctors with good hand but still using a old open surgery techniques where patients need to stay in hospital for 7-8 days , unbearable pain, heavy loss of blood, high antibiotics , patients find it very difficult to bear all this things at the age of 50 plus., patients has a option to choose different new techniques  and enjoy Painless surgery.
2.Partially or Fully Knee Replacement Recommended
Some time  doctors recommended Total Knee Replacement but if the knee partially damage then a experienced doctor may advice patients only for Partially Knee Replacement surgery.  Here By getting a second opinion, patients will discover whether another doctor thinks a Total Knee Surgery is necessary.
3.Implant Choices and cost
   The Knee or Hip Replacement Surgery cost is depend on the Implant used during the surgery , there are various range of local and foreign implants are available in the market, so after taking different opinion patients get different options to reduce the cost, doctors give different hospitals options where patients can reduce the cost. Through the advance Knee Replacement technique patients can also reduce the cost.
Thank You "Times Group" for felicitating Arora Clinic for "Excellence in Patient Care"
We are really honored to receive this and we will continue to serve the society better than ever We aim to provide the world-class Knee/Hip Replacement Surgical (Minimal Invasive Surgery) treatment to every patient suffering from knee or hip pain and at the same time make their life pain-free and happy.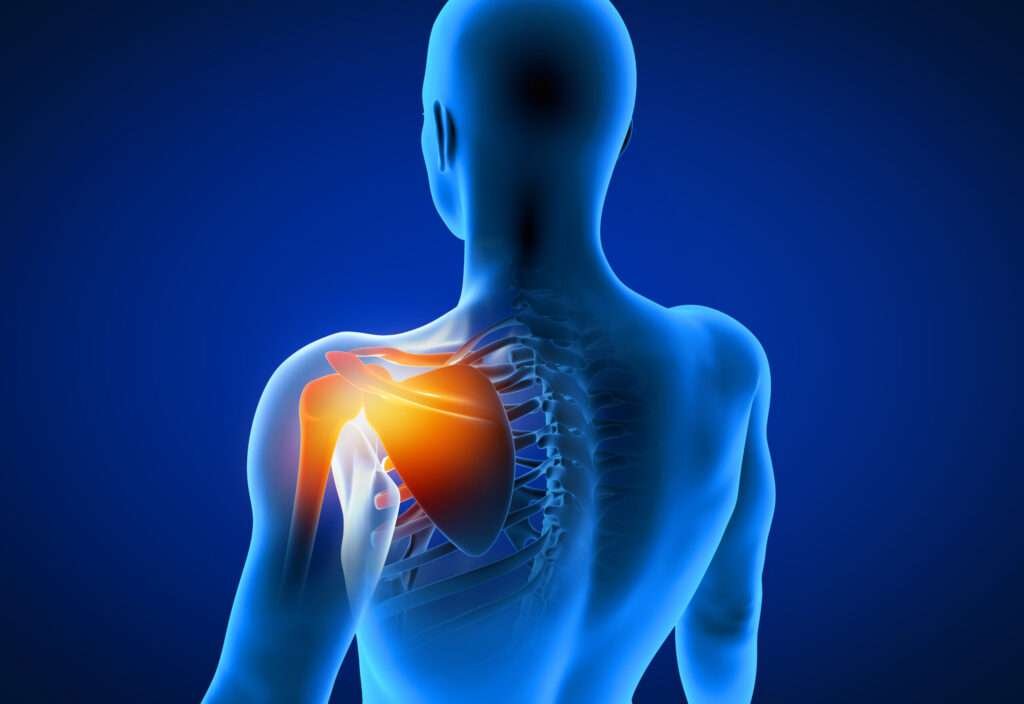 SHOULDER REPLACEMENT SURGERY
Are you looking for Best Knee Replacement Surgeon?
Then you are at Right Place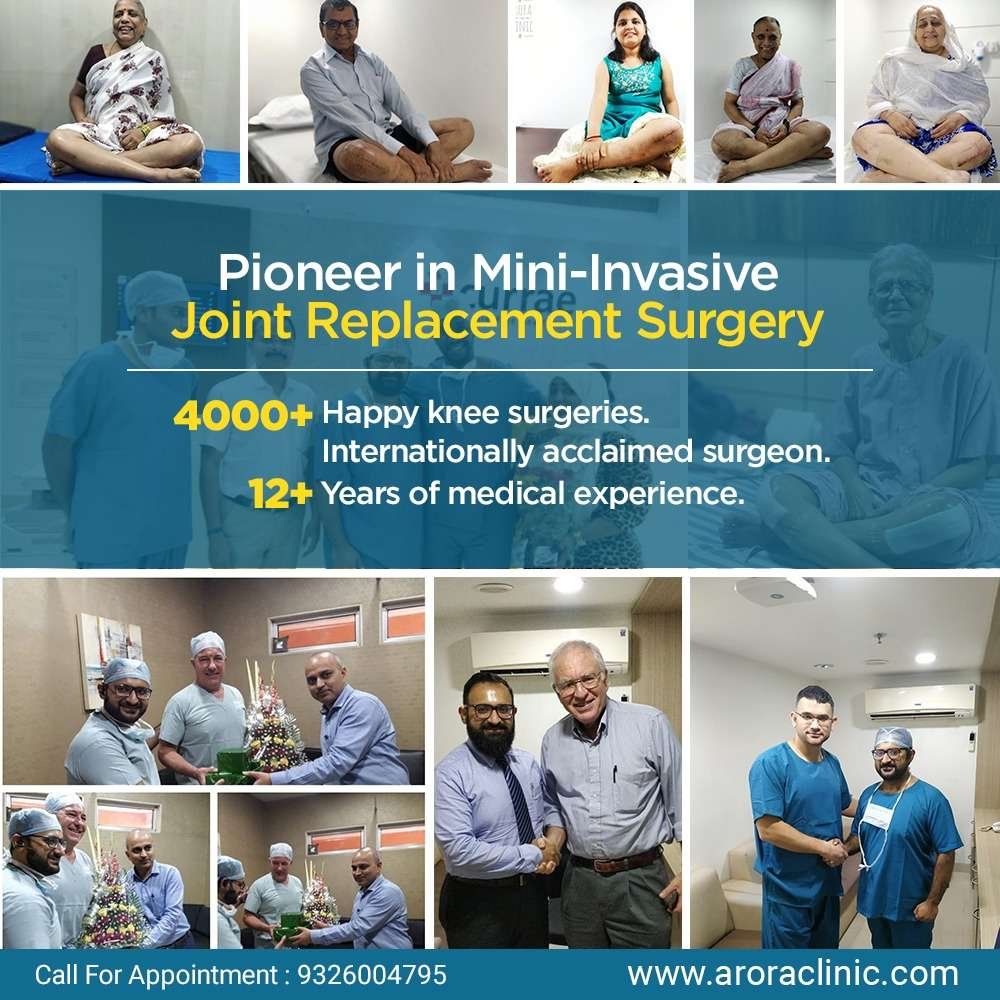 Dr. Bakul Arora's Joint Replacement Clinic is also known as "Arora Clinic" which is located at Hiranandani Meadows in Thane, within a very convenient proximity to Mumbai. Arora Clinic dedicated clinic for Knee Replacement surgery and all kinds of Orthopaedic treatments and surgeries
The Arora Clinic is one of the most advanced Orthopaedic clinic in Thane region and dedicated to providing the best, personalised healthcare with a breadth of surgical and medical expertise. Arora Clinic offers the modern surgical treatments like "Minimally Invasive Knee Replacement Surgery" which is also called as "PAIN-LESS SURGERY" for any complex knee diseases.
Dr. Bakul Arora is a Consultant Joint Replacement & Orthopaedic Surgeon is one of the leading Knee Replacement Surgeon in Thane and Mumbai with over 4000+ successfully surgeries. Dr. Bakul Arora specialises in Mini-invasive techniques which offer multiple benefits to patients. He does the surgery using Subvastus approach for Knee Replacement surgery and Direct Anterior Approach for Hip replacement Surgery . This new techniques has many advantages for patients like its pain-less , stich-less surgery, patients walks on the same day after surgery, no blood loss, faster recovery etc.
Patients Review on Arora Clinic
International Patients Videos
Before and After Knee Replacement Surgery
⇒ Wockhardt Hospital Mumbai Central, Mira road & Vashi
⇒ Apollo Spectra Hospital, Tardeo and Chembur
⇒ Cloud 9 Hospital, Malad
⇒ Criticare Hospital, Andheri
⇒ Arora Clinic, Hiranandani Meadows
⇒ Bethany Hospital, Vasant Vihar
⇒ Currae Hospital, Kapurbawdi
⇒ Horizon Hospital, Ghodbunder
⇒ Infinity Hospital, Majiwada
⇒ Lakecity Hospital, Khopat
⇒ Oscar Hospital, Majiwada
⇒ Drone Hospital, Bhiwandi
Arora Clinic, Shop No. 16, Block 2, Emerald Plaza, Hiranandani Meadows, Glady Alvares Road, Behind Standard Chartered Bank, Thane west – 400610 Contact: +91- 9372972839 / +91- 9004900100