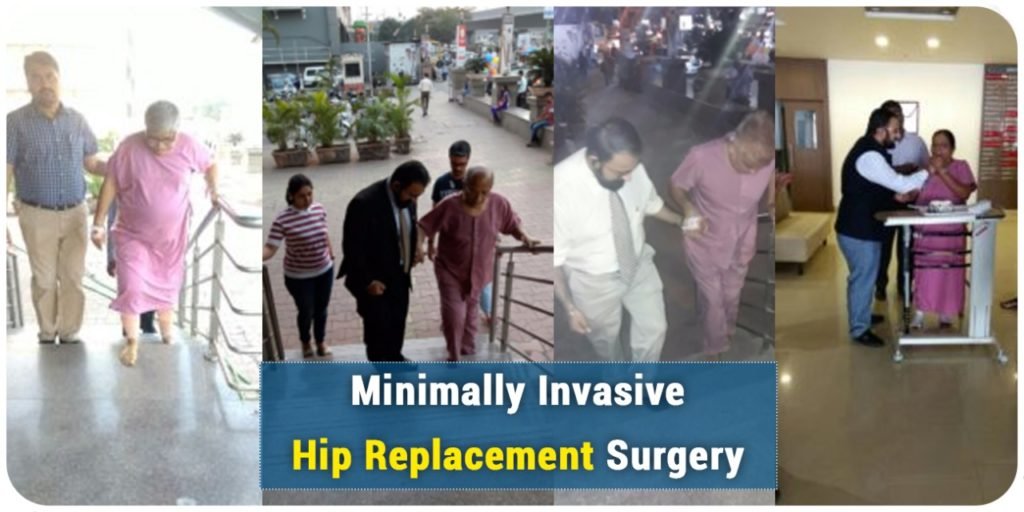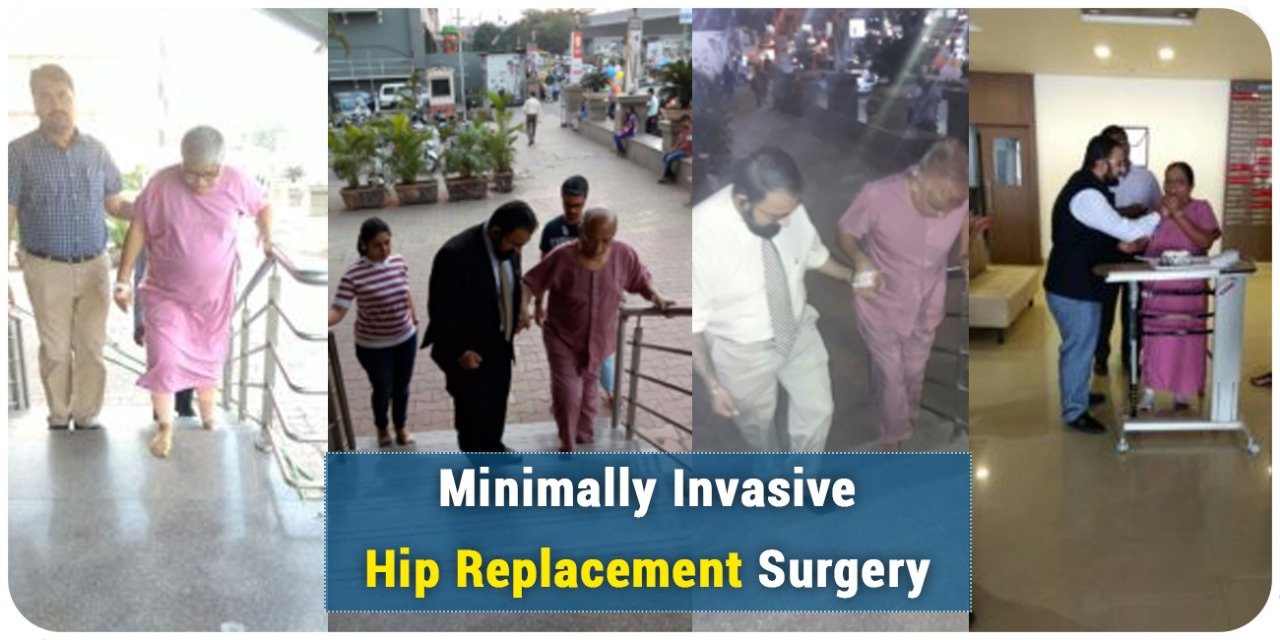 Painless Hip Replacement Surgery! 
Painless Hip Replacement Surgery also known as Minimally Invasive Surgery technique where the muscles around the hip joints are NOT CUT. This approach doesn't incite the inflammation as much as the conventional technique. Hence the surgery is painless, recovery is quick and most patients begin walking within 3 to 6 hours after surgery, moreover, they can also start climbing stairs on the next day of the operation itself.
Minimally Invasive technique has plenty advantages to patients , lets see its comparison with Traditional Technique.
Traditional Hip Replacement Surgery
Traditional Hip Replacement Surgery involves making an incision on the side of the hip (lateral approach) or the back of the hip (posterior approach). Both techniques involve detachment of muscles and tendons from the hip in order to replace the joint. Detachment of these muscles may result in increased pain after surgery and often prolongs the time to fully recover by months or even years. As per Dr. Bakul Arora , Hip Replacement Surgeon Mumbai, Thane, Bhiwandi , Dombivali , Kalyan "Failure of these muscles to heal after surgery may increase the risk of hip dislocation (the ball and socket separating), which is the leading cause of hip replacement failure". Hip precautions after surgery (no bending greater than 90 degrees, no crossing legs, no excessive rotation) are generally required for this reason.

Minimally Invasive Hip Replacement Surgery
Direct anterior hip replacement is a minimally invasive surgical technique. This approach involves a 3 to 4 inch incision on the front of the hip that allows the joint to be replaced by moving muscles aside along their natural tissue planes, without detaching any tendons. This approach often results in quicker recovery, less pain, and more normal function after hip replacement. Because the tendons aren't detached from the hip during direct anterior hip replacement, hip precautions are typically not necessary. This allows patients to return to normal daily activities shortly after surgery with a reduced risk of dislocation.
ADVANTAGE OF DIRECT ANTERIOR APPROACH FOR HIP REPLACEMENT SURGERY 
Arora Clinic, Shop No. 16, Block 2, Emerald Plaza, Hiranandani Meadows, Glady Alvares Road, Behind Standard Chartered Bank, Thane west – 400610 Contact: +91- 9372972839/ +91- 9004900100