"is a new hope for Young and Metal Allergic patients."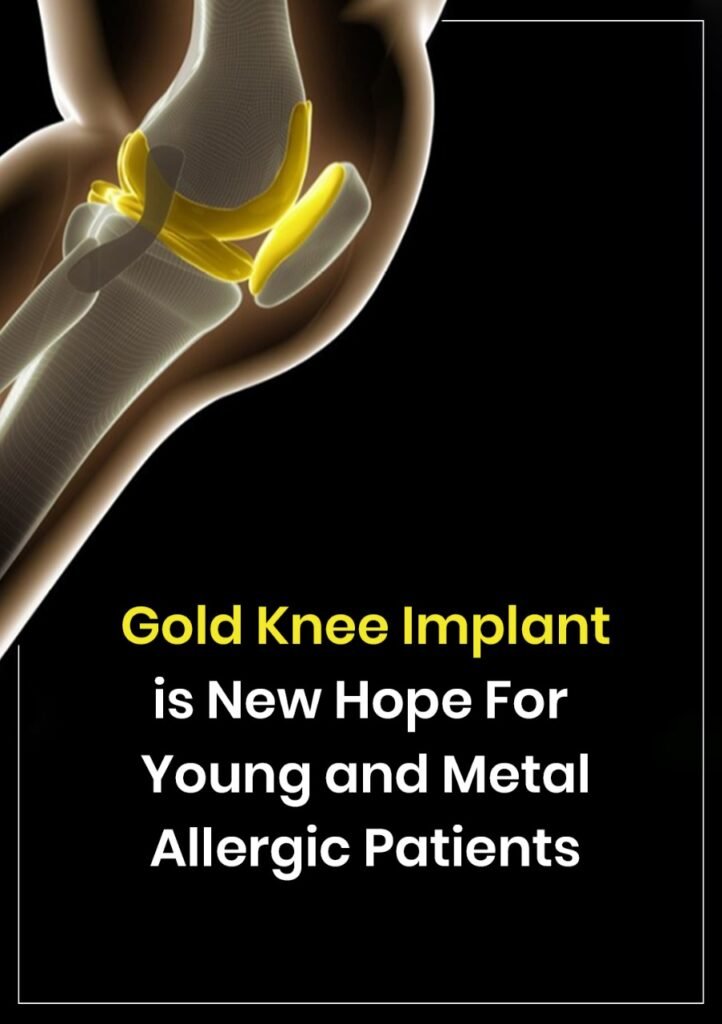 What is Golden Knee Replacement?
The golden knee replacement surgery is a blessing for the people who have metal allergy. These knee implants have enhanced surface coating of Titanium Niobium Nitride (TiNiN). This coating gives the implant a golden colored look & improves the longevity and performance of knee replacement surgery. This coating also makes the implant allergy proof.
Why Golden Knee Replacement Surgery is done?
Golden knee implant is one of the best implants available today and the most successful too. It not only increases the life of the implant but also prevents any allergic reactions in patient.
Regular knee implants made of chromium cobalt alloy tend to release metal ions in the body. In patients who have metal allergy, these metal ions can cause inflammation in the knee area and eventually cause complications like infection, loosening and persistent knee pain.
Golden Knee implants do not induce allergic reaction with human tissue. Its wear and tear is very low. Hence a Golden Knee replacement Surgery is generally suggested for such patients. Due to its improved longevity of up to 40 years, this implant is preferred for knee replacements in patients younger than 60 years.
Who should undergo Golden Knee Replacement?
Any patient can undergo Golden knee Replacement surgery. However it is preferably advisable for patients who have metal allergy. (allergy to artificial jewelleries, metallic watch strap or metallic spectacle frames, etc).
Patients younger than 60 years are advised to undergo Golden Knee Replacement.
What are the benefits of Golden Knee Replacement?
• Allergy proof.
• Improved longevity of up to 40 years.
• Improved durability of implant.
• Better Biocompatibility.
• Better surgical results.
Arora Clinic, Shop No. 16, Block 2, Emerald Plaza, Hiranandani Meadows, Glady Alvares Road, Behind Standard Chartered Bank, Thane west – 400610 Contact: +91- 9372972839 / +91- 9004900100