Knee Salvation Procedure (KSP)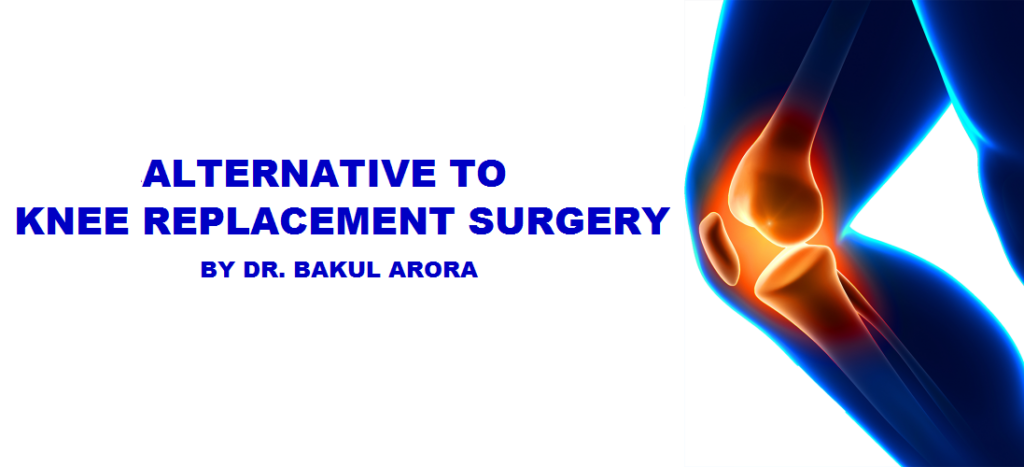 This is a unique combination of three procedures which offers a solution to chronic knee pain and osteoarthritis. In isolation these procedures offer moderate pain relief and improve joint function, but in combination these act synergistically and act as an alternative to Knee Replacement. 
This procedure is safer, simpler & offers similar benefits of a knee replacement. It can be done as an Outpatient procedure, wherein patient can go home and resume normal activities on the same day.
Components of this procedure are:
2. Proximal Fibular Osteotomy
1. Arthroscopic Lavage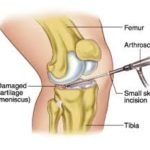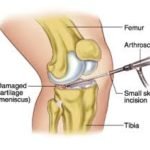 Arthroscopic lavage is a procedure done to wash out any debris, blood, fluid or loose body from joints. It is commonly used to treat osteo-arthritis. Osteoarthritis of the knee can cause pain, stiffness, swelling and difficulty in walking. An arthroscopic washout is often combined with debridement, synovectomy, abrasion chondroplasty, micro-fracture decompression of worn out bony surfaces. In isolation, arthroscopic lavage contributes to about 20% of pain relief.
2. Proximal Fibular Osteotomy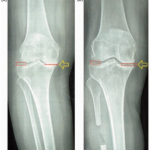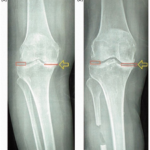 Compared with knee replacement, PFO is a simpler surgical procedure, effectively relieves knee pain and also corrects the deformity for patients with medial compartment knee osteoarthritis (OA). PFO is performed by removing a 2 to 3 cm length of fibula bone at a site 6 to 10 cm below the knee. Full weight bearing and free mobilization are allowed after surgery. PFO relieves pain & corrects medial joint space by off-loading the weight bearing axis on the knee, thereby decompressing the medial compartment & loading the normal lateral compartment.
PFO is a simple, safe, fast and affordable surgery to relieve pain and improve joint function and the medial joint space in human knee osteoarthritis. PFO is a promising alternative in most developing countries because of their financial and healthcare delivery limitations. It may also constitute a promising alternative surgery for osteoarthritis of the medial compartment of the knee, especially for patients who cannot undergo TKA because of certain medical comorbidities. Furthermore, these patients can still undergo TKA in the future if it becomes necessary.
Thank You "Times Group" for felicitating Arora Clinic for "Excellence in Patient Care"
We are really honored to receive this and we will continue to serve the society better than ever We aim to provide the world-class Knee/Hip Replacement Surgical (Minimal Invasive Surgery) treatment to every patient suffering from knee or hip pain and at the same time make their life pain-free and happy.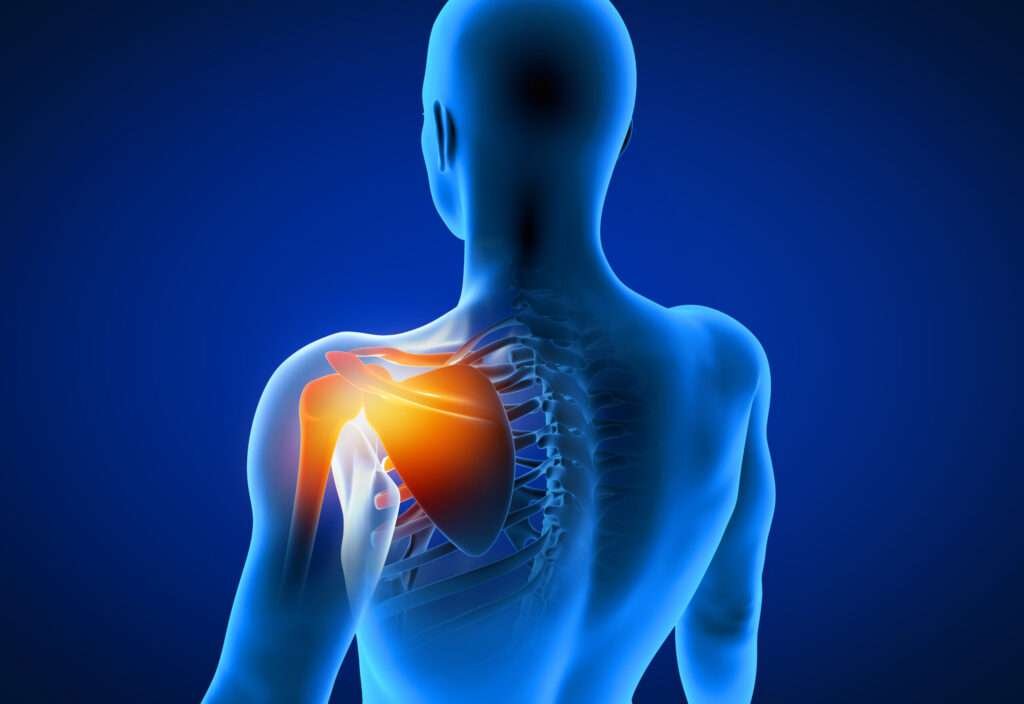 SHOULDER REPLACEMENT SURGERY
Are you looking for Best Knee Replacement Surgeon?
Then you are at Right Place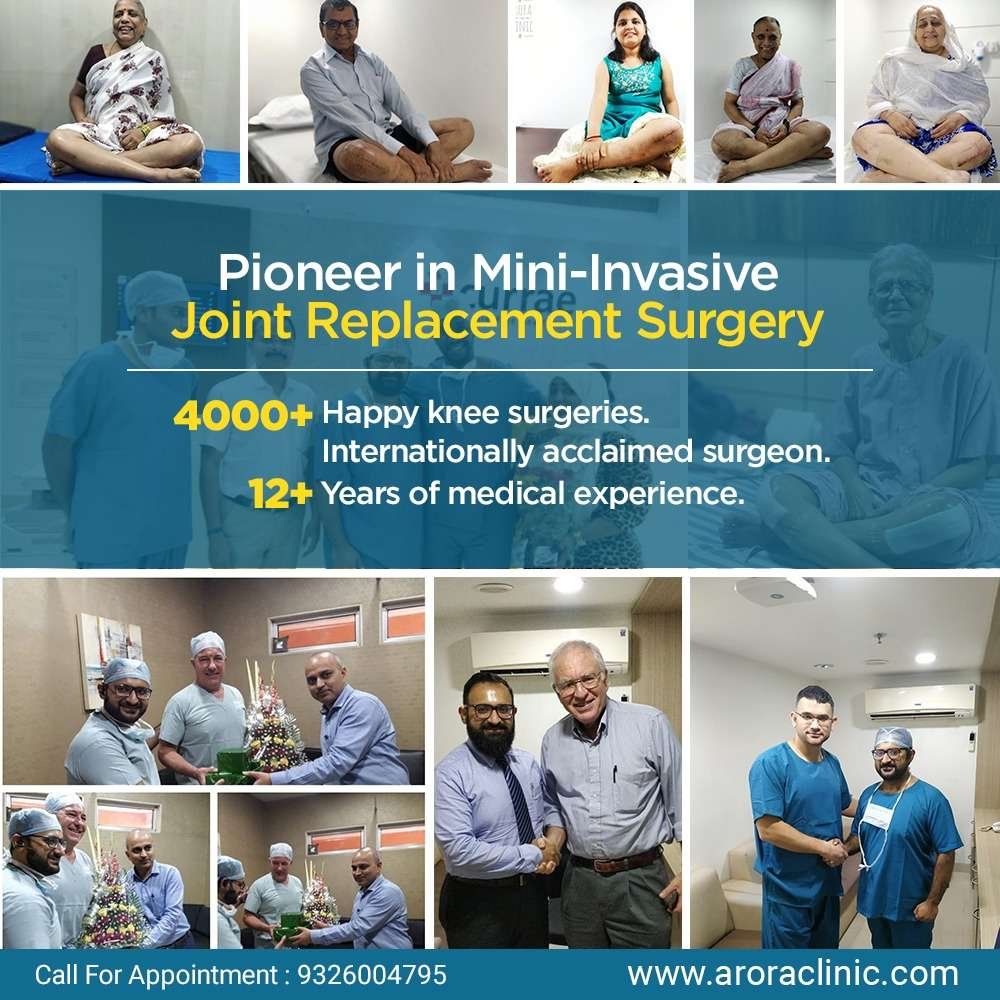 Dr. Bakul Arora's Joint Replacement Clinic is also known as "Arora Clinic" which is located at Hiranandani Meadows in Thane, within a very convenient proximity to Mumbai. Arora Clinic dedicated clinic for Knee Replacement surgery and all kinds of Orthopaedic treatments and surgeries
The Arora Clinic is one of the most advanced Orthopaedic clinic in Thane region and dedicated to providing the best, personalised healthcare with a breadth of surgical and medical expertise. Arora Clinic offers the modern surgical treatments like "Minimally Invasive Knee Replacement Surgery" which is also called as "PAIN-LESS SURGERY" for any complex knee diseases.
Dr. Bakul Arora is a Consultant Joint Replacement & Orthopaedic Surgeon is one of the leading Knee Replacement Surgeon in Thane and Mumbai with over 4000+ successfully surgeries. Dr. Bakul Arora specialises in Mini-invasive techniques which offer multiple benefits to patients. He does the surgery using Subvastus approach for Knee Replacement surgery and Direct Anterior Approach for Hip replacement Surgery . This new techniques has many advantages for patients like its pain-less , stich-less surgery, patients walks on the same day after surgery, no blood loss, faster recovery etc.
Patients Review on Arora Clinic
International Patients Videos
Before and After Knee Replacement Surgery
⇒ Wockhardt Hospital Mumbai Central, Mira road & Vashi
⇒ Apollo Spectra Hospital, Tardeo and Chembur
⇒ Cloud 9 Hospital, Malad
⇒ Criticare Hospital, Andheri
⇒ Arora Clinic, Hiranandani Meadows
⇒ Bethany Hospital, Vasant Vihar
⇒ Currae Hospital, Kapurbawdi
⇒ Horizon Hospital, Ghodbunder
⇒ Infinity Hospital, Majiwada
⇒ Lakecity Hospital, Khopat
⇒ Oscar Hospital, Majiwada
⇒ Drone Hospital, Bhiwandi
Arora Clinic, Shop No. 16, Block 2, Emerald Plaza, Hiranandani Meadows, Glady Alvares Road, Behind Standard Chartered Bank, Thane west – 400610 Contact: +91- 9372972839 / +91- 9004900100