What are the risks of delaying knee replacement surgery?
Knee pain is ignored by many people assuming that it's just a minor pain and will go away by applying ointment or chronic use of pain killers. Most people who suffer from constant knee pain which includes difficulty in walking and sitting don't realise that it can be a serious problem too like Renal failure, dialysis, kidney transplant, Nephro-toxicity.
Patients suffering from the condition often delay knee replacement surgery due to many reasons. One out of it is lack of information regarding it. The other reasons that patient delay for knee replacement surgery includes fear of loosing a body part, fear of post-operative surgery pain and fear of stitches.
This reasons later often cause more severe knee problems. Avoiding knee replacement surgery is a risk which a patient should not take as it may lead to further problems like increase in pain, unable to walk properly or completely. Depending upon the condition of the knee, there are techniques like if a patient's knee not so much damaged then he can opt for knee salvation procedure which is an alternative to knee replacement surgery. If the damage in knee more then the patient also has an option of minimally invasive knee replacement surgery which is painless knee replacement surgery.
Patient sometimes purposely delay knee replacement surgery which can cause
– Risk of deformities developing inside and outside the joints.
– Lack of mobility
– Muscles, ligaments becoming weaker and loosing function
– Unbearable pain
Progression of knee Deformity.

Deformity correction during knee replacement is sometimes challenging, can necessitate the need for more complex and expensive implants and also delays recovery.
When knee replacement surgery is delayed the problem is increased, there are also risks involved during surgical procedures such as it may take longer hours to complete the surgery, or the problem has increased so much till then it requires a major surgery.
Stiffness. Pre-op loss of knee flexion and stiffness makes the surgery difficult for the surgeon and also delays post op recovery. Extensive physiotherapy is needed to overcome stiffness.
Recent studies have shown that timing does make difference in the surgery. So, if the patient is suggested a knee replacement surgery then it should not be delayed or postponed as that can lead to lots of serious issues. Emotional effects of knee pain. Depression. Social anxiety. Lack of confidence. Patients are usually confined to their homes. They resist going out and interact with people and in turn develop emotional issues.
A stitch in time saves nine. A painless knee replacement in time gifts smiles.
by Dr. Bakul Arora, Joint Replacement Surgeon, Thane.
Thank You "Times Group" for felicitating Arora Clinic for "Excellence in Patient Care"
We are really honored to receive this and we will continue to serve the society better than ever We aim to provide the world-class Knee/Hip Replacement Surgical (Minimal Invasive Surgery) treatment to every patient suffering from knee or hip pain and at the same time make their life pain-free and happy.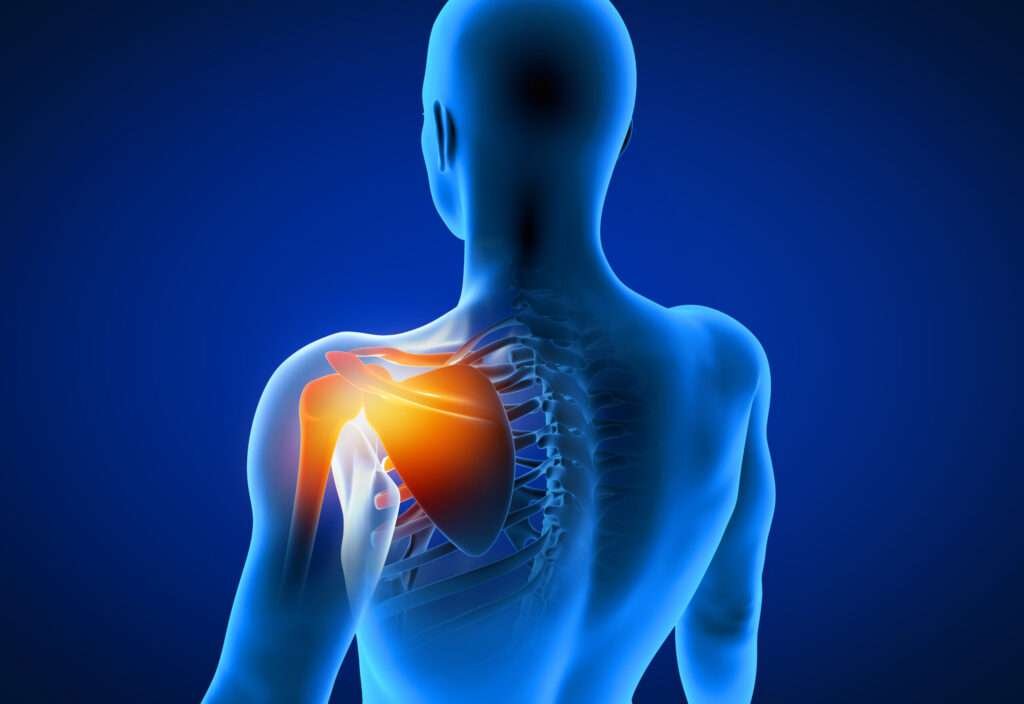 SHOULDER REPLACEMENT SURGERY
Are you looking for Best Knee Replacement Surgeon?
Then you are at Right Place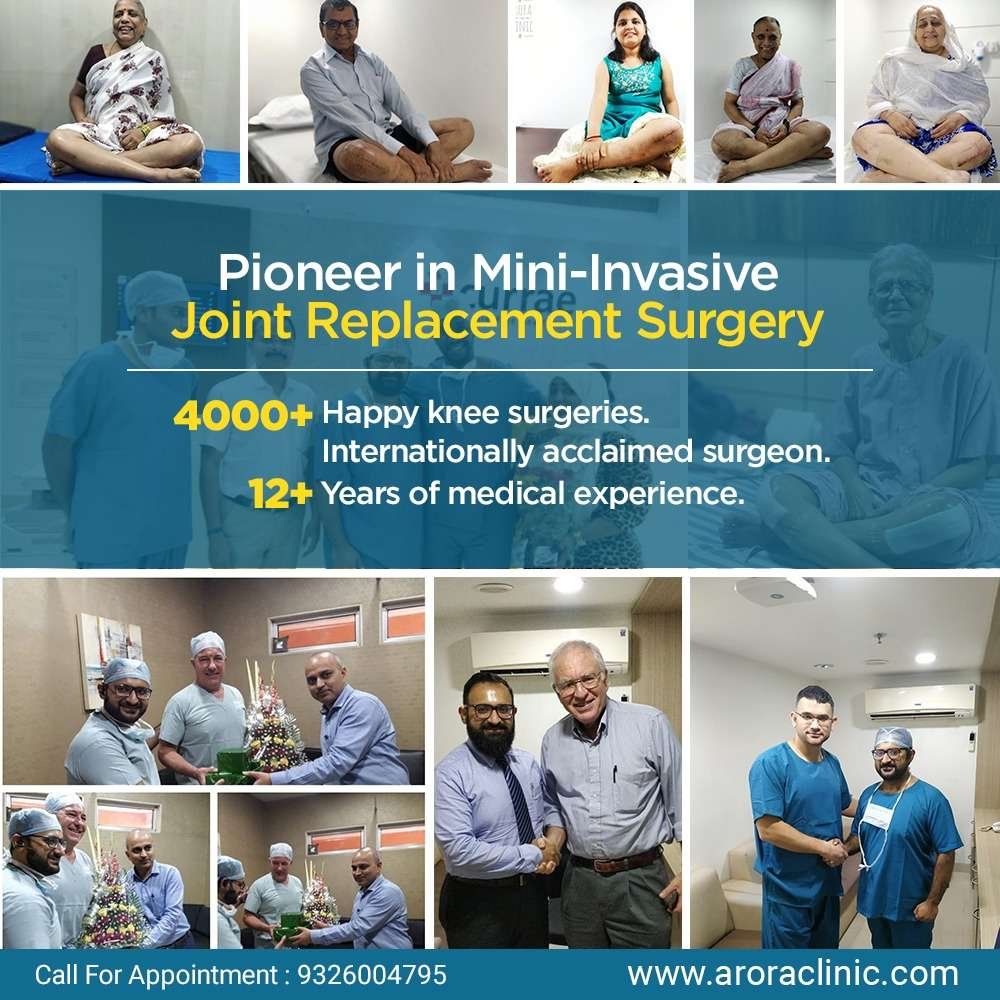 Dr. Bakul Arora's Joint Replacement Clinic is also known as "Arora Clinic" which is located at Hiranandani Meadows in Thane, within a very convenient proximity to Mumbai. Arora Clinic dedicated clinic for Knee Replacement surgery and all kinds of Orthopaedic treatments and surgeries
The Arora Clinic is one of the most advanced Orthopaedic clinic in Thane region and dedicated to providing the best, personalised healthcare with a breadth of surgical and medical expertise. Arora Clinic offers the modern surgical treatments like "Minimally Invasive Knee Replacement Surgery" which is also called as "PAIN-LESS SURGERY" for any complex knee diseases.
Dr. Bakul Arora is a Consultant Joint Replacement & Orthopaedic Surgeon is one of the leading Knee Replacement Surgeon in Thane and Mumbai with over 4000+ successfully surgeries. Dr. Bakul Arora specialises in Mini-invasive techniques which offer multiple benefits to patients. He does the surgery using Subvastus approach for Knee Replacement surgery and Direct Anterior Approach for Hip replacement Surgery . This new techniques has many advantages for patients like its pain-less , stich-less surgery, patients walks on the same day after surgery, no blood loss, faster recovery etc.
Patients Review on Arora Clinic
International Patients Videos
Before and After Knee Replacement Surgery
⇒ Wockhardt Hospital Mumbai Central, Mira road & Vashi
⇒ Apollo Spectra Hospital, Tardeo and Chembur
⇒ Cloud 9 Hospital, Malad
⇒ Criticare Hospital, Andheri
⇒ Arora Clinic, Hiranandani Meadows
⇒ Bethany Hospital, Vasant Vihar
⇒ Currae Hospital, Kapurbawdi
⇒ Horizon Hospital, Ghodbunder
⇒ Infinity Hospital, Majiwada
⇒ Lakecity Hospital, Khopat
⇒ Oscar Hospital, Majiwada
⇒ Drone Hospital, Bhiwandi
Arora Clinic, Shop No. 16, Block 2, Emerald Plaza, Hiranandani Meadows, Glady Alvares Road, Behind Standard Chartered Bank, Thane west – 400610 Contact: +91- 9372972839 / +91- 9004900100