Recovery After Knee Replacement Surgery
Recovery after knee replacement surgery is the step by step procedure. It is more supporting when the patient has the encouragement of their family and friends. The first stage of recovery is just after the surgery. Early days after the surgery might seem a little uncomfortable due to surgery. Even though patients can walk just after 2-3 hours of surgery. Some pain killers are provided to ease the pain, but this medicine are not recommended to consume for the longer duration.
Another method to relieve the pain is to use ice pack. After the surgery the knee is typically swollen so applying the ice pack over the swollen area benefits to reduce the swelling and pain. By practicing the above two remedies after the post-surgery, total recovery of the patient is seen within 4 to 6 weeks.There are some don'ts that patient should follow after the knee replacement surgery such as travelling should be avoided for atleast 3 weeks after the surgery. Some people feel comfortable for driving. However, it is recommended to avoid long trips up to 6 weeks after knee replacement surgery.
By six weeks after the surgery, inflammation has subsided. At this time it is common for patients to notice that their knee may click or clunk. This noise is normal and is caused by some minor motion between the thigh bone and the plastic component attached to the shin bone. For some patients it may take upto 12 weeks to recover fully. Working patients can join back to work and normal routine between 6 to 12 weeks after the surgery. 
Dr. Bakul Arora, Knee Replacement Surgeon, Thane.
Thank You "Times Group" for felicitating Arora Clinic for "Excellence in Patient Care"
We are really honored to receive this and we will continue to serve the society better than ever We aim to provide the world-class Knee/Hip Replacement Surgical (Minimal Invasive Surgery) treatment to every patient suffering from knee or hip pain and at the same time make their life pain-free and happy.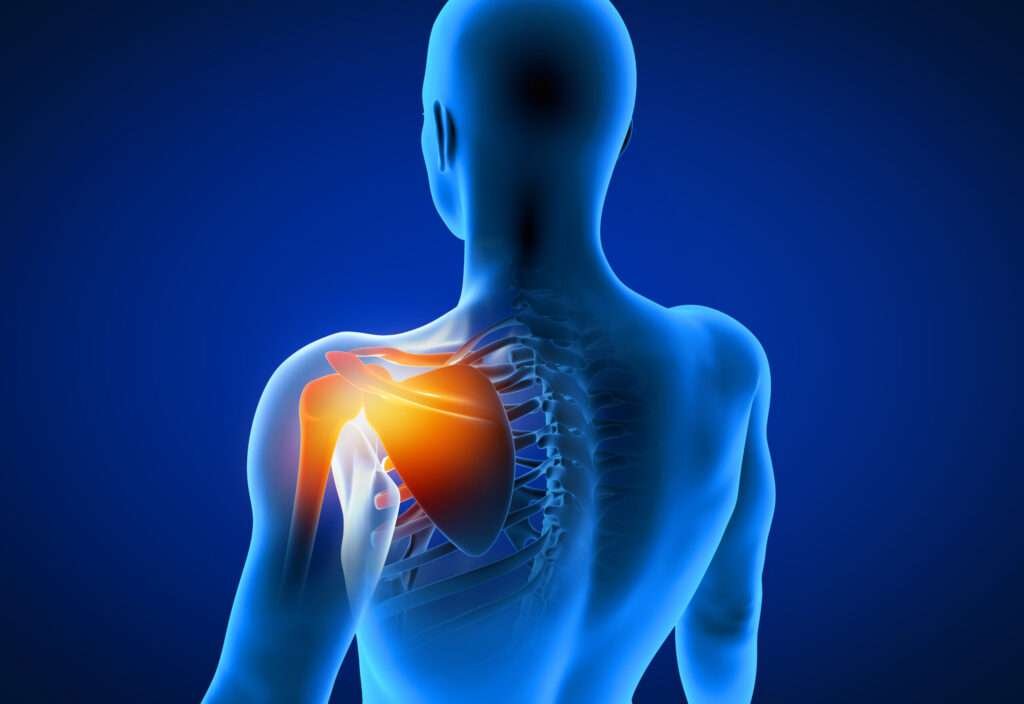 SHOULDER REPLACEMENT SURGERY
Are you looking for Best Knee Replacement Surgeon?
Then you are at Right Place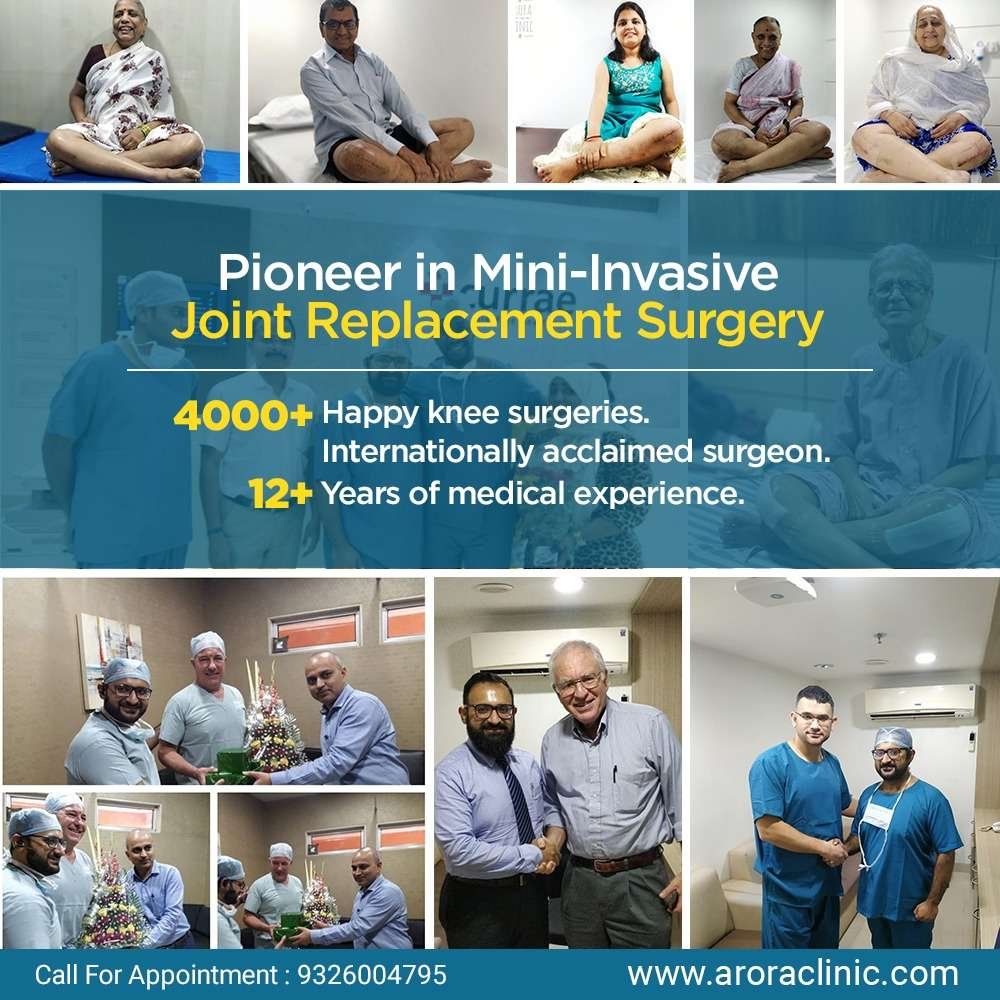 Dr. Bakul Arora's Joint Replacement Clinic is also known as "Arora Clinic" which is located at Hiranandani Meadows in Thane, within a very convenient proximity to Mumbai. Arora Clinic dedicated clinic for Knee Replacement surgery and all kinds of Orthopaedic treatments and surgeries
The Arora Clinic is one of the most advanced Orthopaedic clinic in Thane region and dedicated to providing the best, personalised healthcare with a breadth of surgical and medical expertise. Arora Clinic offers the modern surgical treatments like "Minimally Invasive Knee Replacement Surgery" which is also called as "PAIN-LESS SURGERY" for any complex knee diseases.
Dr. Bakul Arora is a Consultant Joint Replacement & Orthopaedic Surgeon is one of the leading Knee Replacement Surgeon in Thane and Mumbai with over 4000+ successfully surgeries. Dr. Bakul Arora specialises in Mini-invasive techniques which offer multiple benefits to patients. He does the surgery using Subvastus approach for Knee Replacement surgery and Direct Anterior Approach for Hip replacement Surgery . This new techniques has many advantages for patients like its pain-less , stich-less surgery, patients walks on the same day after surgery, no blood loss, faster recovery etc.
Patients Review on Arora Clinic
International Patients Videos
Before and After Knee Replacement Surgery
⇒ Wockhardt Hospital Mumbai Central, Mira road & Vashi
⇒ Apollo Spectra Hospital, Tardeo and Chembur
⇒ Cloud 9 Hospital, Malad
⇒ Criticare Hospital, Andheri
⇒ Arora Clinic, Hiranandani Meadows
⇒ Bethany Hospital, Vasant Vihar
⇒ Currae Hospital, Kapurbawdi
⇒ Horizon Hospital, Ghodbunder
⇒ Infinity Hospital, Majiwada
⇒ Lakecity Hospital, Khopat
⇒ Oscar Hospital, Majiwada
⇒ Drone Hospital, Bhiwandi
Arora Clinic, Shop No. 16, Block 2, Emerald Plaza, Hiranandani Meadows, Glady Alvares Road, Behind Standard Chartered Bank, Thane west – 400610 Contact: +91- 9372972839 / +91- 9004900100