Patient's Doubts about Knee Replacement Surgery and real facts.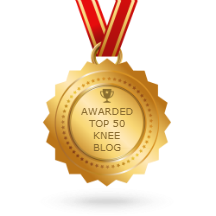 Total Knee Replacement Surgery was first performed in 1968 in USA, more than millions of Knee Replacement Surgery are performed eveplacement surgery is over 94% But still there are many doubts arises in minds of patients before the surgery .ccess ration of Knee Replacement surgery is over 94% But still there are many doubts arises in minds of patients before the surgery .
Doubt 1:     The success rate of the surgery is very low.
Fact 1 :       Total knee replacement, or arthroplasty, among the most widely performed procedures in the world, is known to successfully relieve pain and restore function in patients with advanced knee arthritis. Success Ratio is above 94%.
Doubt 2:    Knee Replacement surgery takes 2-3 month for the full recovery and resuming the work.
Fact 2:        Recovery in Knee Replacement Surgery through Minimally Invasive technique hardly takes 3 week for full recovery.
Doubt 3:    Bending of the knee or sitting on the floor is difficult after the total knee replacement surgery.
Fact 3:        Through Subastus Technique ( Minimally Invasive) and High flex implants full knee bending is possible and patients can sit on floor by both knee bending and eat food with family. (Sitting on floor on regular basis is not advisable for patients)
Doubt 4:     2 Month Physiotherapy is mandatory after Knee Replacement Surgery and recovery is also very slow.
Fact 4:         Through Minimally Invasive technique for  Patients don't need physiotherapist help . Patients can do basic exercises on his own and recovery is just 15 days to 21 days.
Doubt 5:      Knee Replacement surgery is very big surgery and huge blood loss during the surgery , all Knee Replacement patients needed Blood Transfusion.
Fact 5:         No muscle is cut in Knee Replacement Surgery if done through Minimally Invasive Technique. No muscle cut means no blood loss, no blood loss means no blood transfusion.
Doubt 6:     After 65 years of age doing Knee Replacement surgery is at very high risk.
Fact 6:        Age factor does not effect in Knee Replacement Surgery, patients above 85 years had done Total Knee Replacement Surgery. Through Minimally Invasive Technique recovery for old age patients became very fast and easy.
Doubt 7:    Both Knee Replacement Surgery can not be possible at the same time.
Fact 7:        Both Knee surgery is possible in single attempt, Both Knee surgery is depend on patients fitness and mental preparation.
Doubt 8:    After Knee Replacement Surgery patients cannot drive.
Fact 8:       Patients can start driving after three month of surgery.
Doubt 9:    If surgery failed , re surgery cannot be done .
Fact 9:       If surgery failed the revision surgery can be done .
Thank You "Times Group" for felicitating Arora Clinic for "Excellence in Patient Care"
We are really honored to receive this and we will continue to serve the society better than ever We aim to provide the world-class Knee/Hip Replacement Surgical (Minimal Invasive Surgery) treatment to every patient suffering from knee or hip pain and at the same time make their life pain-free and happy.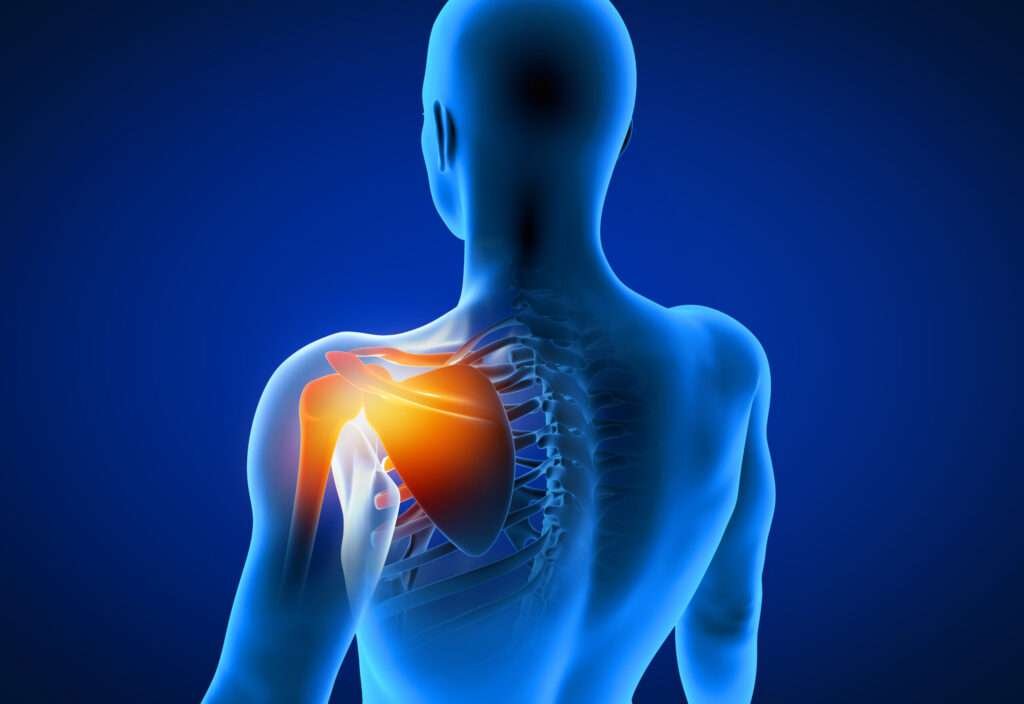 SHOULDER REPLACEMENT SURGERY
Are you looking for Best Knee Replacement Surgeon?
Then you are at Right Place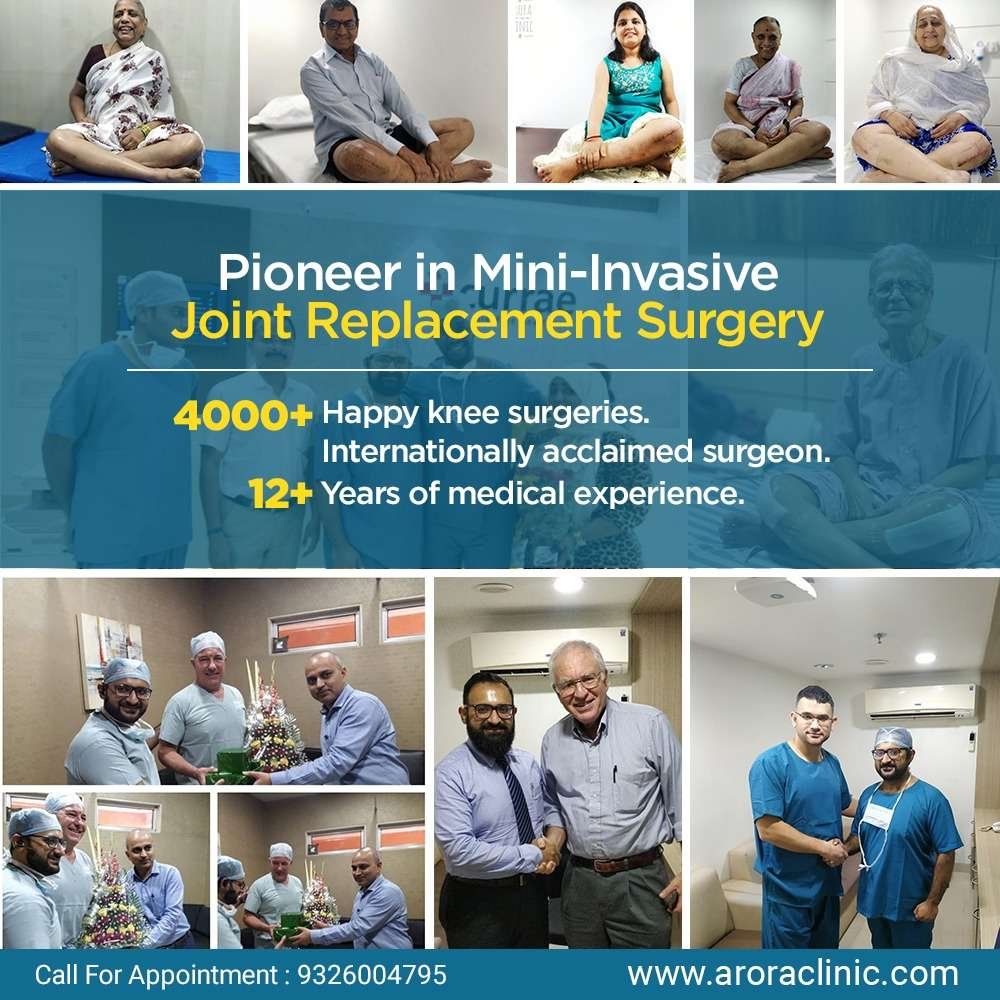 Dr. Bakul Arora's Joint Replacement Clinic is also known as "Arora Clinic" which is located at Hiranandani Meadows in Thane, within a very convenient proximity to Mumbai. Arora Clinic dedicated clinic for Knee Replacement surgery and all kinds of Orthopaedic treatments and surgeries
The Arora Clinic is one of the most advanced Orthopaedic clinic in Thane region and dedicated to providing the best, personalised healthcare with a breadth of surgical and medical expertise. Arora Clinic offers the modern surgical treatments like "Minimally Invasive Knee Replacement Surgery" which is also called as "PAIN-LESS SURGERY" for any complex knee diseases.
Dr. Bakul Arora is a Consultant Joint Replacement & Orthopaedic Surgeon is one of the leading Knee Replacement Surgeon in Thane and Mumbai with over 4000+ successfully surgeries. Dr. Bakul Arora specialises in Mini-invasive techniques which offer multiple benefits to patients. He does the surgery using Subvastus approach for Knee Replacement surgery and Direct Anterior Approach for Hip replacement Surgery . This new techniques has many advantages for patients like its pain-less , stich-less surgery, patients walks on the same day after surgery, no blood loss, faster recovery etc.
Patients Review on Arora Clinic
International Patients Videos
Before and After Knee Replacement Surgery
⇒ Wockhardt Hospital Mumbai Central, Mira road & Vashi
⇒ Apollo Spectra Hospital, Tardeo and Chembur
⇒ Cloud 9 Hospital, Malad
⇒ Criticare Hospital, Andheri
⇒ Arora Clinic, Hiranandani Meadows
⇒ Bethany Hospital, Vasant Vihar
⇒ Currae Hospital, Kapurbawdi
⇒ Horizon Hospital, Ghodbunder
⇒ Infinity Hospital, Majiwada
⇒ Lakecity Hospital, Khopat
⇒ Oscar Hospital, Majiwada
⇒ Drone Hospital, Bhiwandi
Arora Clinic, Shop No. 16, Block 2, Emerald Plaza, Hiranandani Meadows, Glady Alvares Road, Behind Standard Chartered Bank, Thane west – 400610 Contact: +91- 9372972839 / +91- 9004900100