Types Of Knee Replacement Surgeries available in India?
Knee Replacement Surgery, also known as Knee Arthroplasty, is a common orthopedic procedure performed to alleviate pain and improve the quality of life for individuals with severe knee joint issues. With various options available, choosing the most suitable type of knee replacement surgery can be a critical decision. In this blog, we will explore the types of knee replacement surgeries and discuss which one tends to be the most successful.We are explaining Types Of Knee Replacement Surgeries or Types of Knee Arthroplasty available in India as below.
Different Types of Knee Replacement Surgery
1.Total Knee Replacement (TKR)
Total knee replacement, also known as total knee arthroplasty, is the most common type of knee replacement surgery. It involves replacing the entire knee joint with an artificial prosthesis. The prosthetic components consist of metal and plastic, which mimic the natural joint's function. TKR is usually recommended for individuals with advanced osteoarthritis, rheumatoid arthritis, or other degenerative joint conditions affecting the entire knee.
2.Partial Knee Replacement (PKR)
In a partial knee replacement, only a part of the knee joint is replaced. This option is suitable for patients with localized damage in a specific compartment of the knee. PKR can offer advantages such as quicker recovery, less bone removal, and preservation of healthy tissue. However, it may not be suitable for everyone, as it requires precise patient selection.
3.Bilateral knee replacement
Bilateral knee replacement involves the simultaneous replacement of both knees during one surgical procedure. This approach is often recommended for individuals with bilateral knee joint problems. It can be an efficient way to restore mobility and improve the overall quality of life for patients with significant knee issues in both legs.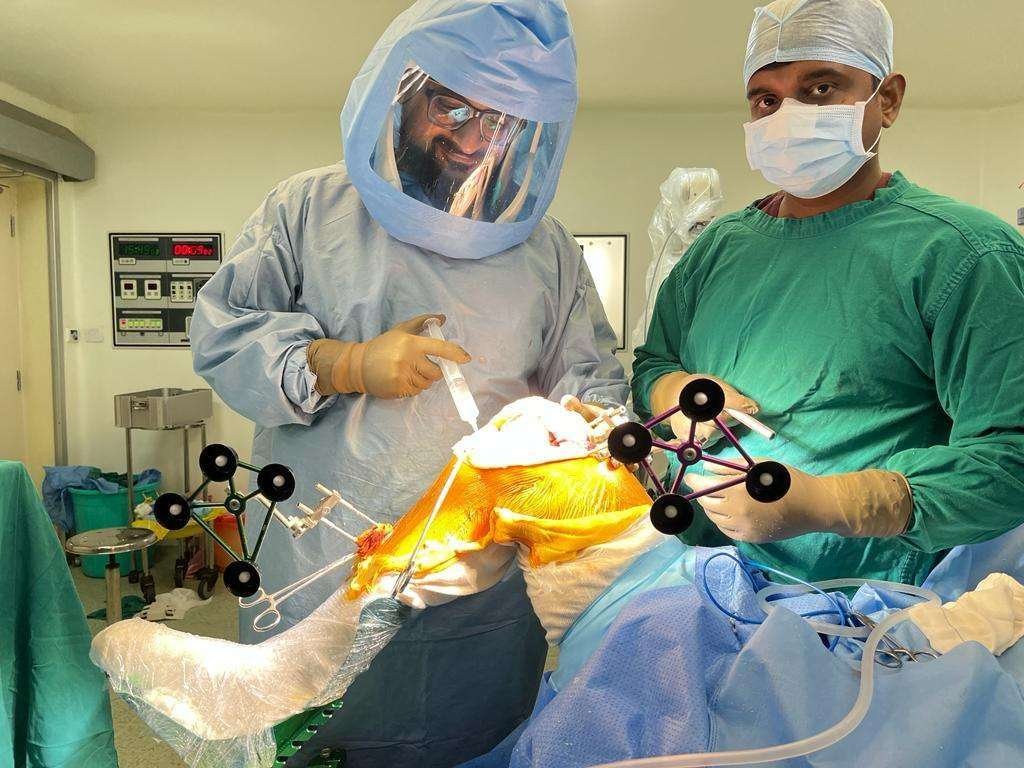 4.Minimally invasive knee replacement
Minimally invasive knee replacement is a technique that involves smaller incisions and less tissue disruption compared to traditional knee replacement procedures. This approach aims to reduce scarring and potentially speed up recovery. It can be an option for patients who prefer less invasive surgery, but it may not be suitable for all cases.
5.Robotic-Assisted Knee Replacement
Robotic-assisted knee replacement surgery incorporates advanced technology to enhance the precision and accuracy of the procedure. The surgeon uses robotic guidance systems to plan and execute the surgery, ensuring optimal implant placement and alignment. This approach may lead to improved outcomes and faster recovery for some patients.
As above, There are different Types of knee replacement surgeries available in India.
Success Factors in Types of Knee Replacement
The success of knee replacement surgery depends on various factors, including-
The choice of the most appropriate knee replacement type should be tailored to the patient's specific condition, age, activity level, and overall health.
The expertise and experience of the orthopedic surgeon play a significant role in the success of the surgery.
Post-operative rehabilitation and physical therapy are essential for a successful recovery. Compliance with rehabilitation protocols is crucial.
4.Implant Materials and Design
The quality and durability of the prosthetic components used in the surgery impact long-term success.
5.Post-Operative Maintenance
Appropriate follow-up care, including pain management, monitoring for complications, and regular check-ups, is essential for success.
Knee Surgery Types, also known as Knee Operation Types, encompass a range of options to address knee joint issues. These Types of Knee Arthroplasty include Total Knee Replacement (TKR), Partial Knee Replacement (PKR), Bilateral Knee Replacement, Minimally Invasive Knee Replacement, and Robotic Knee Replacement. 
The choice of knee replacement surgery varies by patient, with personalized decisions made in consultation with orthopedic specialists. While minimally invasive total knee replacement is common and effective, Robotic Knee Replacement Surgery offers unparalleled precision and faster recovery. Its benefits include minimal tissue damage, reduced scarring, and improved long-term outcomes, promising a brighter, more mobile future for those considering knee replacement.
If you're seeking a skilled Knee Replacement Surgeon in Thane, look no further than Dr. Bakul Arora at Arora Clinic. Dr. Bakul Arora specializes in Robotic Knee Replacement Surgery, offering cutting-edge Orthopaedic Surgery in Thane. His expertise & experience in Robotic Surgery makes him the best Robotic knee replacement surgeon in Thane. Visit Arora Clinic, a trusted destination for those in need of advanced knee care.
Thank You "Times Group" for felicitating Arora Clinic for "Excellence in Patient Care"
We are really honored to receive this and we will continue to serve the society better than ever We aim to provide the world-class Knee/Hip Replacement Surgical (Minimal Invasive Surgery) treatment to every patient suffering from knee or hip pain and at the same time make their life pain-free and happy.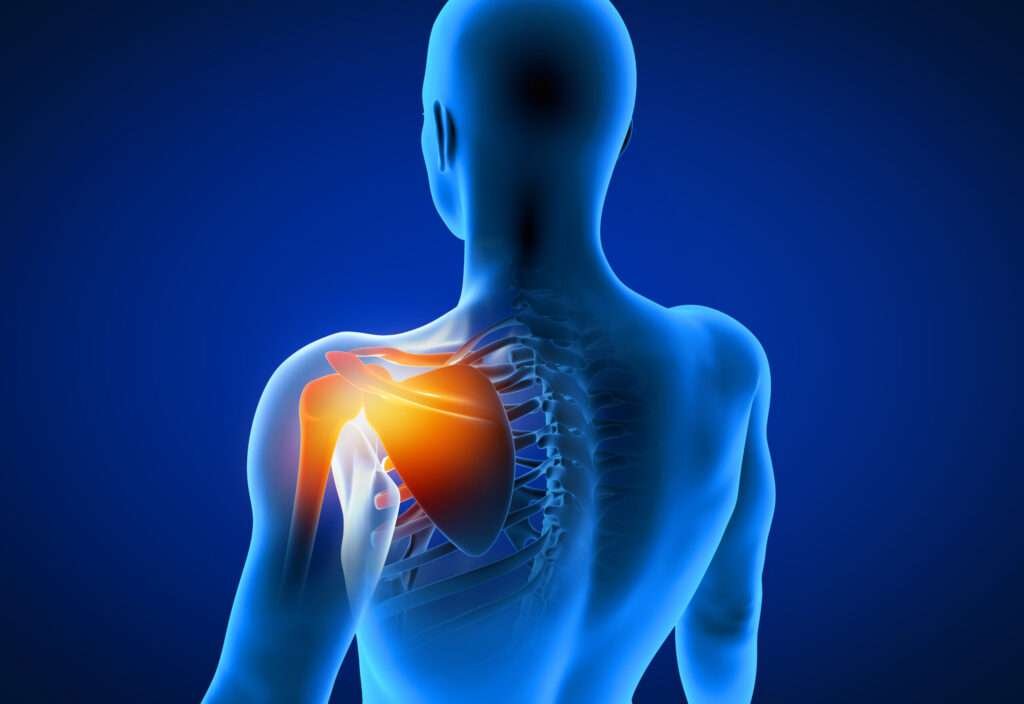 SHOULDER REPLACEMENT SURGERY
Are you looking for Best Knee Replacement Surgeon?
Then you are at Right Place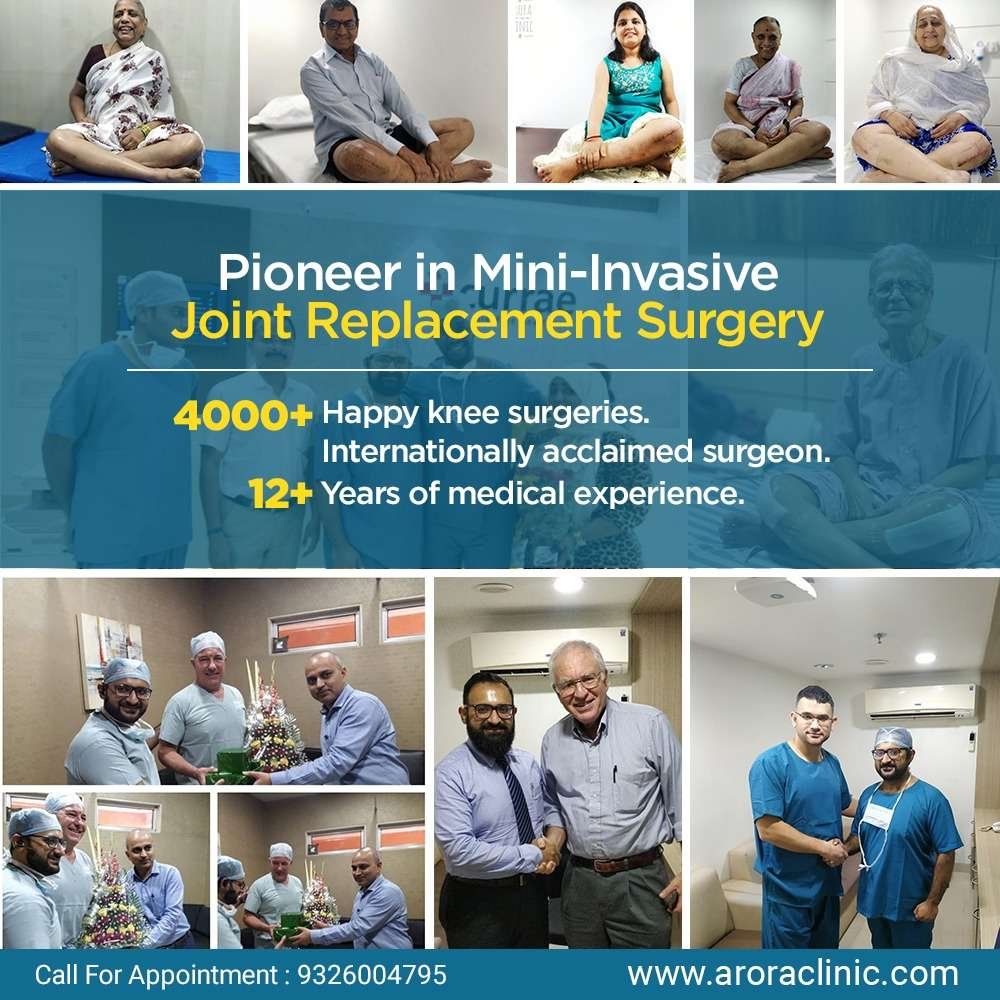 Dr. Bakul Arora's Joint Replacement Clinic is also known as "Arora Clinic" which is located at Hiranandani Meadows in Thane, within a very convenient proximity to Mumbai. Arora Clinic dedicated clinic for Knee Replacement surgery and all kinds of Orthopaedic treatments and surgeries
The Arora Clinic is one of the most advanced Orthopaedic clinic in Thane region and dedicated to providing the best, personalised healthcare with a breadth of surgical and medical expertise. Arora Clinic offers the modern surgical treatments like "Minimally Invasive Knee Replacement Surgery" which is also called as "PAIN-LESS SURGERY" for any complex knee diseases.
Dr. Bakul Arora is a Consultant Joint Replacement & Orthopaedic Surgeon is one of the leading Knee Replacement Surgeon in Thane and Mumbai with over 4000+ successfully surgeries. Dr. Bakul Arora specialises in Mini-invasive techniques which offer multiple benefits to patients. He does the surgery using Subvastus approach for Knee Replacement surgery and Direct Anterior Approach for Hip replacement Surgery . This new techniques has many advantages for patients like its pain-less , stich-less surgery, patients walks on the same day after surgery, no blood loss, faster recovery etc.
Patients Review on Arora Clinic
International Patients Videos
Before and After Knee Replacement Surgery
⇒ Wockhardt Hospital Mumbai Central, Mira road & Vashi
⇒ Apollo Spectra Hospital, Tardeo and Chembur
⇒ Cloud 9 Hospital, Malad
⇒ Criticare Hospital, Andheri
⇒ Arora Clinic, Hiranandani Meadows
⇒ Bethany Hospital, Vasant Vihar
⇒ Currae Hospital, Kapurbawdi
⇒ Horizon Hospital, Ghodbunder
⇒ Infinity Hospital, Majiwada
⇒ Lakecity Hospital, Khopat
⇒ Oscar Hospital, Majiwada
⇒ Drone Hospital, Bhiwandi