The Robotic Revolution in Orthopedics: Exploring the Advantages of Robotic Hip Replacement Surgery
In recent years, technological advancements have propelled the field of orthopedic surgery into a new era, marked by the integration of robotics into various surgical procedures. One remarkable advancement is the utilization of robotic systems in hip replacement surgery, which is transforming the way surgeons approach this common orthopedic procedure. Robotic hip replacement surgery, also known as robot-assisted hip replacement surgery or robot-assisted hip surgery, represents a significant leap forward in terms of precision, patient outcomes, and overall surgical experience.
Understanding Robotic Hip Replacement Surgery
Hip replacement surgery, also known as hip arthroplasty, is a procedure in which a damaged or deteriorated hip joint is replaced with a prosthetic implant to alleviate pain and improve mobility. Traditionally, this procedure has been performed manually by skilled orthopedic surgeons. However, the introduction of robotics into the surgical landscape has revolutionized the process.
Robotic hip replacement surgery involves the integration of advanced robotic systems into the surgical procedure. These systems are designed to work collaboratively with the orthopedic surgeon to enhance surgical accuracy and precision. Before the surgery, the patient's unique anatomy is captured through advanced imaging techniques, creating a detailed three-dimensional model. This model serves as a blueprint for the robotic system to assist the surgeon in planning and executing the procedure.
Advantages of Robotic Hip Replacement Surgery
One of the most significant advantages of robotic hip replacement surgery is the unparalleled precision it offers. The robotic system assists the surgeon in accurately placing the prosthetic implant, ensuring optimal alignment and fit. This precision contributes to improved joint function and longevity of the implant.
Each patient's anatomy is unique, and robotic systems allow for a personalized approach to surgery. The preoperative imaging and planning enable the surgeon to tailor the procedure according to the patient's specific needs, leading to better outcomes.
Robotic hip replacement surgery is associated with reduced trauma to surrounding tissues. The robotic tools are designed to make smaller incisions and use minimally invasive techniques, resulting in quicker recovery times and reduced postoperative pain.
4.Reduced Risk of Complications
The accuracy offered by robotic systems leads to a reduced risk of complications, such as implant misalignment or instability. This contributes to a lower likelihood of revision surgeries and improved patient satisfaction.
Patients undergoing robotic hip replacement surgery often experience shorter hospital stays compared to traditional procedures. The minimally invasive nature of the surgery and the precise implant placement contribute to faster recovery and rehabilitation.
With improved surgical accuracy, patients can begin the rehabilitation process sooner. This accelerates the restoration of joint function and helps patients regain their mobility faster.
The Role of the Robotic Orthopedic Surgeon
In the realm of robotic hip replacement surgery , the role of the orthopedic surgeon evolves into that of a collaborator with the robotic system. The surgeon remains in control throughout the procedure, using the robotic tools as an extension of their expertise. The combination of human skill and robotic precision creates a synergistic approach that optimizes patient outcomes.
A Pioneer in the Field: Dr. Bakul Arora
At the forefront of the robotic revolution in orthopedics is Dr. Bakul Arora, a distinguished robotic orthopedic surgeon who has embraced and championed the use of robotic systems in hip replacement surgery. Dr. Arora's innovative techniques and extensive experience have earned him recognition as a leader in the field. His commitment to integrating cutting-edge technology with surgical expertise has translated into improved patient outcomes and a new standard of care.
The Arora Clinic: Transforming Orthopedic Surgery
Dr. Bakul Arora's Arora Clinic stands as a testament to the potential of robotic technology in orthopedic surgery. The clinic has become a center of excellence for robotic hip replacement surgery, drawing patients seeking the benefits of precision, personalized care, and faster recovery. With state-of-the-art robotic systems and a team of skilled professionals, the clinic embodies the future of orthopedic surgery.
Beyond Hip Replacement: Robotic Knee Replacement Surgery
While robotic hip replacement surgery has gained significant attention, the robotic revolution extends to other orthopedic procedures as well. Robotic knee replacement surgery is another groundbreaking application of robotic technology in orthopedics. Similar to hip replacement, the precision and personalized approach offered by robotic systems have the potential to revolutionize knee replacement procedures, enhancing patient outcomes and overall surgical experiences.
The integration of robotics into orthopedic surgery, particularly in procedures like hip replacement, has ushered in a new era of precision and personalized care. Robotic systems, such as those pioneered by Dr. Bakul Arora at the Arora Clinic, are transforming the way surgeons approach surgery, leading to enhanced patient outcomes, reduced complications, and faster recoveries. As the field continues to evolve, the robotic revolution in orthopedics promises to reshape the landscape of surgical practices, providing patients with a brighter and more pain-free future.
Thank You "Times Group" for felicitating Arora Clinic for "Excellence in Patient Care"
We are really honored to receive this and we will continue to serve the society better than ever We aim to provide the world-class Knee/Hip Replacement Surgical (Minimal Invasive Surgery) treatment to every patient suffering from knee or hip pain and at the same time make their life pain-free and happy.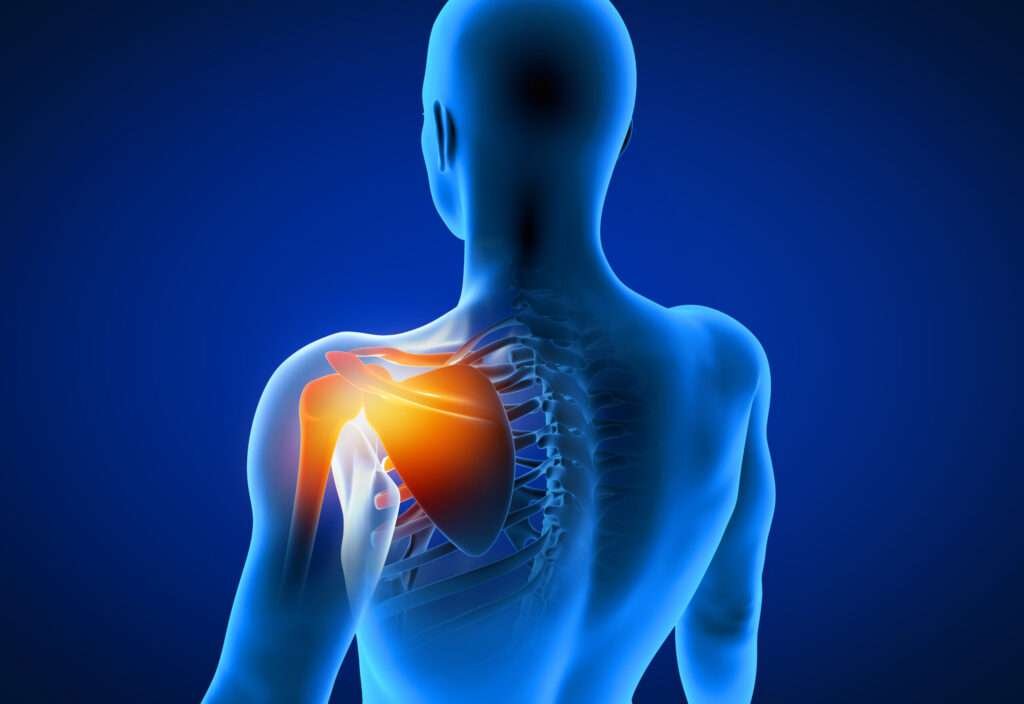 SHOULDER REPLACEMENT SURGERY
Are you looking for Best Knee Replacement Surgeon?
Then you are at Right Place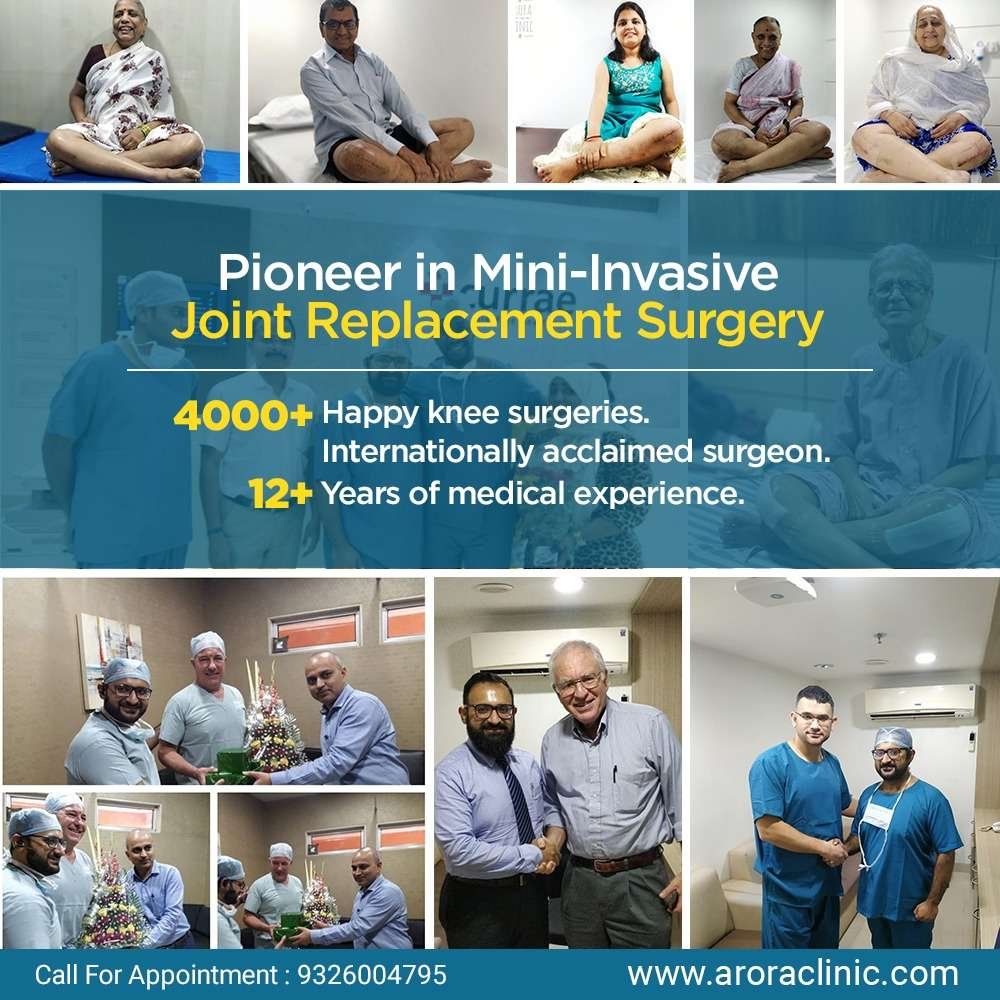 Dr. Bakul Arora's Joint Replacement Clinic is also known as "Arora Clinic" which is located at Hiranandani Meadows in Thane, within a very convenient proximity to Mumbai. Arora Clinic dedicated clinic for Knee Replacement surgery and all kinds of Orthopaedic treatments and surgeries
The Arora Clinic is one of the most advanced Orthopaedic clinic in Thane region and dedicated to providing the best, personalised healthcare with a breadth of surgical and medical expertise. Arora Clinic offers the modern surgical treatments like "Minimally Invasive Knee Replacement Surgery" which is also called as "PAIN-LESS SURGERY" for any complex knee diseases.
Dr. Bakul Arora is a Consultant Joint Replacement & Orthopaedic Surgeon is one of the leading Knee Replacement Surgeon in Thane and Mumbai with over 4000+ successfully surgeries. Dr. Bakul Arora specialises in Mini-invasive techniques which offer multiple benefits to patients. He does the surgery using Subvastus approach for Knee Replacement surgery and Direct Anterior Approach for Hip replacement Surgery . This new techniques has many advantages for patients like its pain-less , stich-less surgery, patients walks on the same day after surgery, no blood loss, faster recovery etc.
Patients Review on Arora Clinic
International Patients Videos
Before and After Knee Replacement Surgery
⇒ Wockhardt Hospital Mumbai Central, Mira road & Vashi
⇒ Apollo Spectra Hospital, Tardeo and Chembur
⇒ Cloud 9 Hospital, Malad
⇒ Criticare Hospital, Andheri
⇒ Arora Clinic, Hiranandani Meadows
⇒ Bethany Hospital, Vasant Vihar
⇒ Currae Hospital, Kapurbawdi
⇒ Horizon Hospital, Ghodbunder
⇒ Infinity Hospital, Majiwada
⇒ Lakecity Hospital, Khopat
⇒ Oscar Hospital, Majiwada
⇒ Drone Hospital, Bhiwandi