Preparing for Hip Replacement Surgery: What to Expect
If you're considering Hip replacement surgery in Thane, it's important to understand what to expect before, during, and after the procedure. In this article, we will guide you through the process, shedding light on the expertise of our esteemed Hip replacement specialist in Thane, Dr. Bakul Arora. As the leading Hip replacement surgeon in Thane, Dr. Bakul Arora and our dedicated team are committed to providing you with the highest quality care and ensuring a smooth and successful recovery.
Understanding Hip Replacement Surgery
Hip replacement surgery is a procedure that involves replacing a damaged or worn-out hip joint with an artificial joint. It is commonly recommended for individuals suffering from severe arthritis, hip fractures, or other hip-related conditions that cause pain and limit mobility. The surgery aims to relieve pain, improve function, and enhance your overall quality of life.
Choosing the Right Doctor for Hip Replacement
When it comes to selecting a Hip replacement doctor in Thane, it's essential to choose an experienced specialist who has a proven track record of successful outcomes. At Arora Clinic, Dr. Bakul Arora is widely recognized as a leading Hip replacement surgeon in Thane. With years of expertise and a patient-centred approach, Dr. Bakul Arora ensures personalised care and optimal results for each patient.
Preparing for Hip Replacement Surgery
Consultation and Evaluation:

Your journey towards a successful hip replacement surgery begins with an initial consultation with Dr. Arora. During this appointment, he will evaluate your condition, review your medical history, and conduct any necessary tests or imaging studies. This step helps him determine the most suitable surgical approach and develop a personalised treatment plan for you.

Preoperative Instructions:

Prior to your surgery, Dr. Arora and his team will provide you with detailed preoperative instructions. These instructions may include fasting guidelines, medication adjustments, and recommendations for lifestyle modifications to optimise your overall health before the surgery.

Planning for Rehabilitation:

A key aspect of preparing for hip replacement surgery is planning for rehabilitation. Dr. Arora will work closely with you to develop a post-surgery rehabilitation plan tailored to your specific needs. This may involve physical therapy, pain management strategies, and assistive devices to aid in your recovery.
During and After the Surgery
Surgery Day:

On the day of your surgery, you will be admitted to our state-of-the-art facility, where our skilled medical team will ensure your comfort and safety throughout the procedure. Dr. Arora will perform the surgery using advanced techniques, ensuring precise placement and alignment of the artificial joint.

Hospital Stay:

Following the surgery, you will typically stay in the hospital for a few days for close monitoring and initial rehabilitation. Our compassionate nursing staff will provide round-the-clock care, while Dr. Arora will oversee your progress and make any necessary adjustments to your treatment plan.

Postoperative Care and Rehabilitation:

Once you are discharged from the hospital, your recovery will continue at home. Dr. Arora and our team will guide you through a comprehensive rehabilitation program, focusing on pain management, physical therapy exercises, and gradually increasing your mobility and strength.
We understand the challenges and concerns associated with hip replacement surgery. Dr. Bakul Arora, our esteemed Hip replacement specialist in Thane, is dedicated to providing you with the highest level of care and expertise. As the leading Hip replacement surgeon in Thane, Dr. Bakul Arora combines his extensive experience with advanced surgical techniques to ensure successful outcomes and improved quality of life for our patients. Contact Arora Clinic today to schedule a consultation and take the first step towards regaining pain-free mobility.
Thank You "Times Group" for felicitating Arora Clinic for "Excellence in Patient Care"
We are really honored to receive this and we will continue to serve the society better than ever We aim to provide the world-class Knee/Hip Replacement Surgical (Minimal Invasive Surgery) treatment to every patient suffering from knee or hip pain and at the same time make their life pain-free and happy.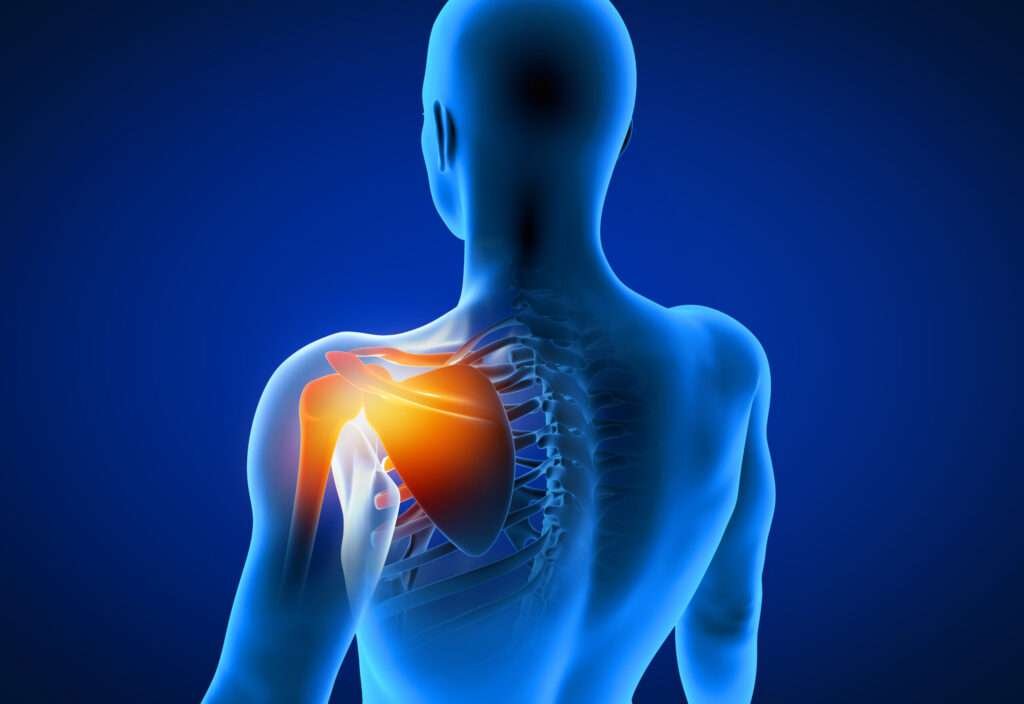 SHOULDER REPLACEMENT SURGERY
Are you looking for Best Knee Replacement Surgeon?
Then you are at Right Place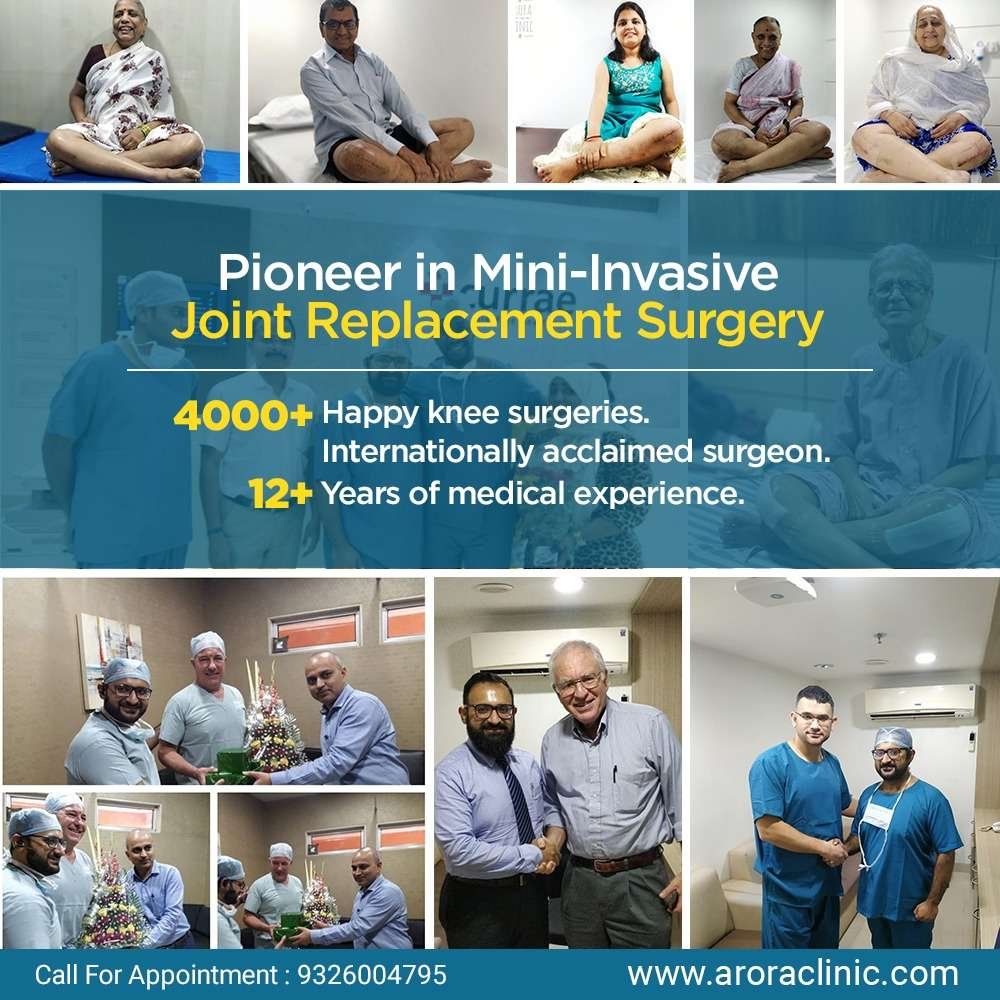 Dr. Bakul Arora's Joint Replacement Clinic is also known as "Arora Clinic" which is located at Hiranandani Meadows in Thane, within a very convenient proximity to Mumbai. Arora Clinic dedicated clinic for Knee Replacement surgery and all kinds of Orthopaedic treatments and surgeries
The Arora Clinic is one of the most advanced Orthopaedic clinic in Thane region and dedicated to providing the best, personalised healthcare with a breadth of surgical and medical expertise. Arora Clinic offers the modern surgical treatments like "Minimally Invasive Knee Replacement Surgery" which is also called as "PAIN-LESS SURGERY" for any complex knee diseases.
Dr. Bakul Arora is a Consultant Joint Replacement & Orthopaedic Surgeon is one of the leading Knee Replacement Surgeon in Thane and Mumbai with over 4000+ successfully surgeries. Dr. Bakul Arora specialises in Mini-invasive techniques which offer multiple benefits to patients. He does the surgery using Subvastus approach for Knee Replacement surgery and Direct Anterior Approach for Hip replacement Surgery . This new techniques has many advantages for patients like its pain-less , stich-less surgery, patients walks on the same day after surgery, no blood loss, faster recovery etc.
Patients Review on Arora Clinic
International Patients Videos
Before and After Knee Replacement Surgery
⇒ Wockhardt Hospital Mumbai Central, Mira road & Vashi
⇒ Apollo Spectra Hospital, Tardeo and Chembur
⇒ Cloud 9 Hospital, Malad
⇒ Criticare Hospital, Andheri
⇒ Arora Clinic, Hiranandani Meadows
⇒ Bethany Hospital, Vasant Vihar
⇒ Currae Hospital, Kapurbawdi
⇒ Horizon Hospital, Ghodbunder
⇒ Infinity Hospital, Majiwada
⇒ Lakecity Hospital, Khopat
⇒ Oscar Hospital, Majiwada
⇒ Drone Hospital, Bhiwandi