Precautions and Care after Knee Replacement Surgery | Your Guide to a Successful Recovery
As the leading Orthopedic Surgeon in Thane, Dr. Bakul Arora and his team are dedicated to ensuring your complete satisfaction and a smooth recovery. If you have recently undergone knee replacement surgery, you have taken a significant step towards restoring mobility and reclaiming an active lifestyle. To maximise the benefits of your knee replacement in Thane, it is essential to prioritise proper precautions and care after your surgery. In this comprehensive guide, we will outline the necessary steps to follow for a successful recovery. Trust the expertise of the Best knee replacement specialist clinic in Thane to support you throughout your healing process.
Precautions after Knee Replacement Surgery
After your knee replacement surgery, it is crucial to prioritise proper precautions to facilitate healing and minimise any potential complications. Here are some key precautions to follow:
-Adhere to the Medication and Rehabilitation Plan
Following your knee replacement surgery, your doctor will prescribe pain medications and provide a rehabilitation plan. It is vital to take medications as directed and attend all rehabilitation sessions. These measures are designed to manage pain, control inflammation, and promote flexibility and strength in your knee joint.
-Elevate and Ice your Knee
Swelling is a common occurrence after knee replacement surgery. To reduce swelling and pain, elevate your leg and apply ice packs to your knee for 20 minutes at a time. Be sure to wrap the ice pack in a cloth to protect your skin.
-Protect the Incision Site
Proper care of the incision site is crucial to prevent infection. Keep the incision clean and dry, following your surgeon's instructions. Avoid submerging the incision in water until it is fully healed. Be vigilant for any signs of infection, such as redness, increased pain, or discharge, and consult your surgeon immediately if you notice anything unusual.
Your surgeon may recommend using crutches, a walker, or a cane to assist with walking and maintaining balance. Ensure that you use these devices correctly, as advised by your healthcare team, to avoid falls or unnecessary strain on your knee joint.
-Gradual Increase in Activities
While it is essential to rest and allow your body to heal, it is equally important to engage in gentle exercises and movements to regain strength and range of motion. Follow your rehabilitation plan, which may include specific exercises and activities tailored to your needs. Gradually increase the intensity and duration of these exercises under the guidance of your healthcare provider.
Care after Knee Replacement Surgery
Apart from precautions, providing proper care for your knee after surgery is vital for a successful recovery. Here are some care tips to follow:
A balanced diet rich in essential nutrients plays a significant role in the healing process. Ensure you consume a variety of fruits, vegetables, lean proteins, and whole grains. Stay hydrated by drinking an adequate amount of water daily, as it aids in tissue healing and overall well-being.
Keep your surgical wound clean and dry, following your surgeon's instructions. Remember to wash your hands thoroughly before and after touching your incision site or changing dressings. By practising good hygiene, you minimise the risk of infection.
-Avoid High-Impact Activities
While it's crucial to engage in exercises and physical therapy, you should avoid high-impact activities such as running or jumping. These activities can place excessive stress on your knee joint, potentially compromising the longevity of your knee replacement.
Choosing the right footwear can make a significant difference in your post-operative comfort and stability. Opt for shoes that provide proper support, cushioning, and a stable base. Avoid high heels or shoes with minimal arch support, as they can strain your knee joint.
Regularly scheduled follow-up appointments with your surgeon are essential to monitor your progress and address any concerns. Make sure to attend these appointments as advised and communicate any changes in your symptoms or overall health.
When it comes to knee replacement surgery in Thane, Dr. Bakul Arora's clinic stands out as the trusted destination for comprehensive care. By following the precautions and care tips outlined in this guide, you can ensure a successful recovery and experience the full benefits of your knee replacement surgery. Remember, healing takes time, and it is crucial to be patient with your body as it gradually restores your mobility and quality of life. If you have any questions or concerns, our expert team is here to support you every step of the way. Put your trust in the hands of the Best knee replacement surgeon in Thane and let us guide you towards a pain-free and active future.
Thank You "Times Group" for felicitating Arora Clinic for "Excellence in Patient Care"
We are really honored to receive this and we will continue to serve the society better than ever We aim to provide the world-class Knee/Hip Replacement Surgical (Minimal Invasive Surgery) treatment to every patient suffering from knee or hip pain and at the same time make their life pain-free and happy.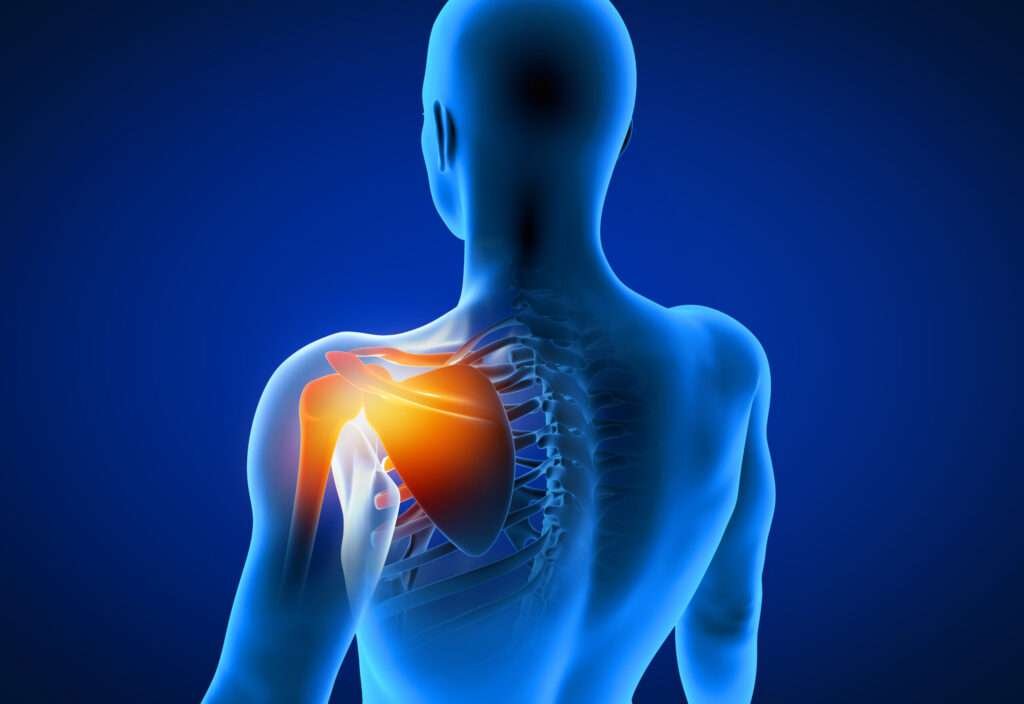 SHOULDER REPLACEMENT SURGERY
Are you looking for Best Knee Replacement Surgeon?
Then you are at Right Place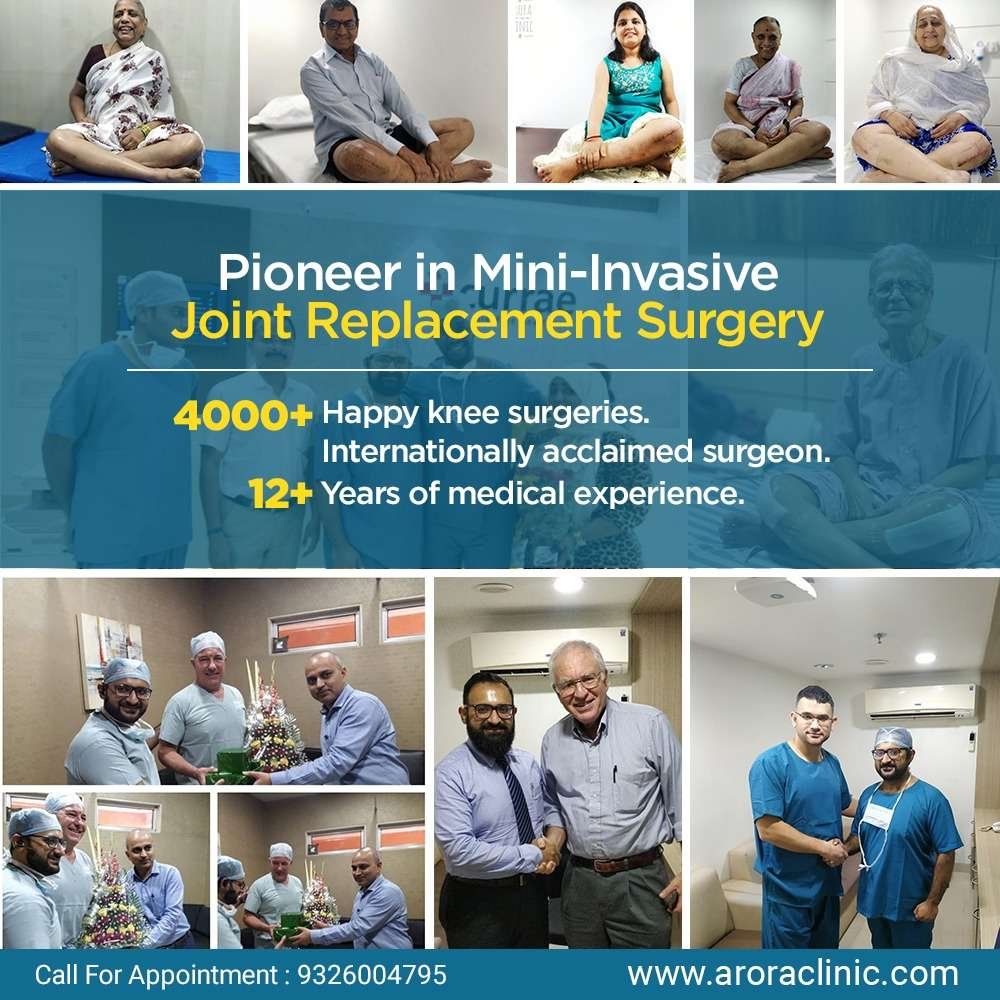 Dr. Bakul Arora's Joint Replacement Clinic is also known as "Arora Clinic" which is located at Hiranandani Meadows in Thane, within a very convenient proximity to Mumbai. Arora Clinic dedicated clinic for Knee Replacement surgery and all kinds of Orthopaedic treatments and surgeries
The Arora Clinic is one of the most advanced Orthopaedic clinic in Thane region and dedicated to providing the best, personalised healthcare with a breadth of surgical and medical expertise. Arora Clinic offers the modern surgical treatments like "Minimally Invasive Knee Replacement Surgery" which is also called as "PAIN-LESS SURGERY" for any complex knee diseases.
Dr. Bakul Arora is a Consultant Joint Replacement & Orthopaedic Surgeon is one of the leading Knee Replacement Surgeon in Thane and Mumbai with over 4000+ successfully surgeries. Dr. Bakul Arora specialises in Mini-invasive techniques which offer multiple benefits to patients. He does the surgery using Subvastus approach for Knee Replacement surgery and Direct Anterior Approach for Hip replacement Surgery . This new techniques has many advantages for patients like its pain-less , stich-less surgery, patients walks on the same day after surgery, no blood loss, faster recovery etc.
Patients Review on Arora Clinic
International Patients Videos
Before and After Knee Replacement Surgery
⇒ Wockhardt Hospital Mumbai Central, Mira road & Vashi
⇒ Apollo Spectra Hospital, Tardeo and Chembur
⇒ Cloud 9 Hospital, Malad
⇒ Criticare Hospital, Andheri
⇒ Arora Clinic, Hiranandani Meadows
⇒ Bethany Hospital, Vasant Vihar
⇒ Currae Hospital, Kapurbawdi
⇒ Horizon Hospital, Ghodbunder
⇒ Infinity Hospital, Majiwada
⇒ Lakecity Hospital, Khopat
⇒ Oscar Hospital, Majiwada
⇒ Drone Hospital, Bhiwandi