Knock Knee: Causes, Symptoms, Diagnosis and Treatment
Knock knees (genu valgum) is a condition in which the knees rotate inward or inwards, and the ankles remain separated. This is more prevalent in females, but males may be affected too.
Knock knees are common part of the growth and development. Most young children suffer from knock knees to an extent for a long period of time, but for certain children, it's much more evident.
In rare cases, knock knees can be a sign of an existing bone disorder especially when the problem first becomes apparent by a child aged at least 6 years old.
Knock Knee (also called " Knee deformity," "knock-knee syndrome," , Knee bend inward " "knocked knee" or " genu vagum") refers to an unbalanced posture on the knee. This can cause problems for people of all stages of life. If not addressed, it may cause joint discomfort and degeneration. Correction of the deformity could improve knee mechanics , the ability to walk, ease discomfort, and slow down the development of injury on the knee.
In this blog, we have addressed the these questions and concerns concerning Knock Knee.
Knock knees can cause some discomfort?
What's the reason for knee pain and knock knee?
What are the warning signs of the signs of Knock Knee?
How can knee pain be identified?
How can knee pain be treated?
knock knees may cause some discomfort?
What is knock knee a term / meaning?
The knee injury that is only temporary could be commonplace during the growth stage of development for the majority of children. It typically gets better when the child matures. Knock knees that persist for more than six years if they are extremely severe or affect one leg more than the other, they could be a sign that you have knock knee syndrome..
Most children will experience normal angular movement within their legs as they get older. Most children are bowlegged from the time they reach between 12 and 18 months old. Between the ages of two and three old, the legs of children generally begin to curve upwards, which leads to them knocking-kneed. Normal growth occurs when child's legs start to become straight, they are 7 and 8.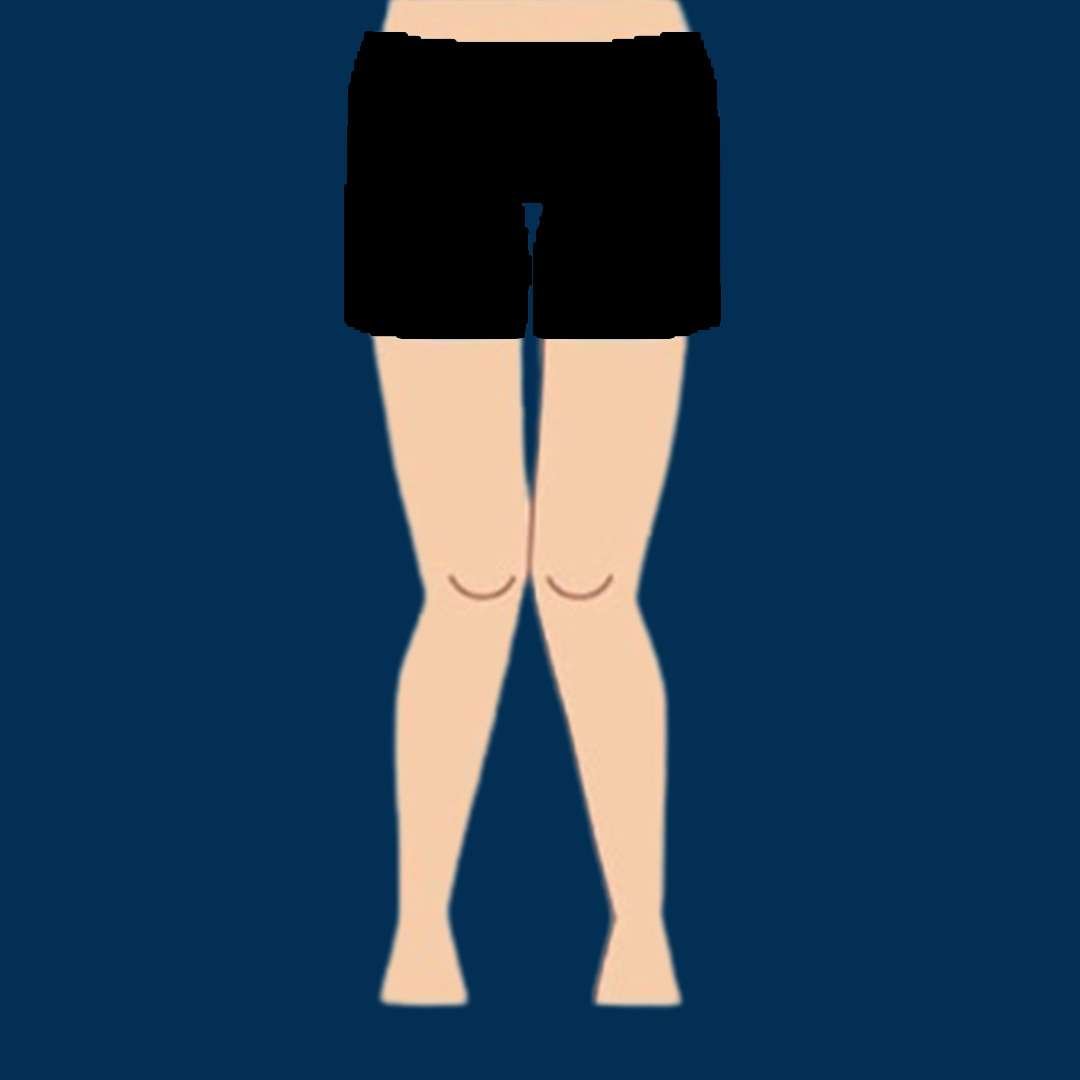 Knock knees that aren't typical pattern of development could be the result of infections, disease or any other ailment. If the angle of the leg from the foot to the hip is different from normal or worsens with time, or occurs only on one side it could mean that there is an additional severe form of knee knocks. Further exam with an orthopedist could be needed. Surgery is a possibility to address the issue. Knock Knee Surgery available in Mumbai Thane at Arora Clinic.
What is the cause of knee pain in knock knee condition?
Knock knee can be caused by an underlying genetic or congenital condition, or it may result from the onset of an infection, or an injury to the knee that is traumatizing. The most frequent causes of knock knees include:
metabolic disease
Kidney (kidney) insufficiency
physical trauma (injury)
arthritis, and specifically in the knee
osteoarthritis (osteomyelitis)
Rickets (a bone disease caused by a lack of vitamin D)
congenital (inborn) conditions
growth plate injury
benign bone tumors
What is the cause of knee pain in knock knee condition?
The most commonly reported symptom with knock knees is a dislocation of one's ankles when they have their knees close to each other. Other indications, such as discomfort, are typically caused by the walking gait (manner to walk) those suffering from knock knees experience. The signs could be:
hip or knee pain the knee or hip
Foot or ankle pain the foot or ankle
feet don't touch while standing with knees joined
Joints stiff or sore
Walking with limp
lower range of hips
issues with walking or running
the knee is unstable within the knee
Advanced knee joint arthritis for adults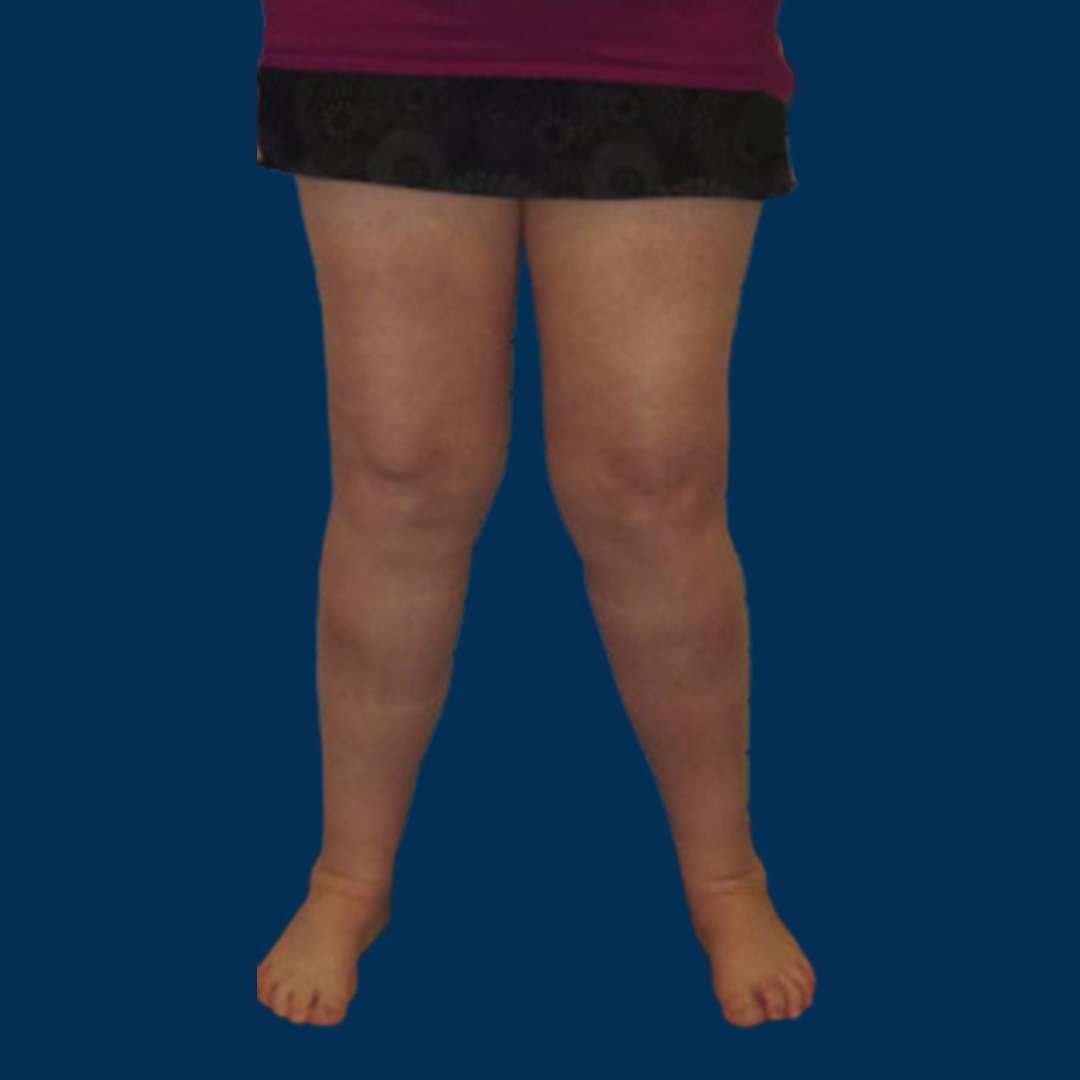 The patient could also be experiencing other indications of an issue responsible for the knock-knee-syndrome. For all age people who suffer from knock knees, the knee or the other is being overloaded in a manner that isn't normal. The force that is overly excessive can cause pain or fractures, which can cause knee instability and ultimately, decline in knee joints. Particularly, people who have been kneed-kneed for long periods of time frequently put too much pressure on the outer (lateral region) of their knees, and then stretch their inner (medial collateral ligament, MCL). This can cause knee discomfort and instability of the ankle (including an underlying patella-femoral imbalance) as well as arthritis.
How can knock knee be diagnosed?
An orthopedic physician will look at the medical history of the patient and family background, any medical issues that are present, and their current health. They will also conduct an examination of the gait and the legs. Standing-alignment Xrays or EOS images can aid in the confirmation of the diagnosis. These are radiological images that show the legs from hip to the ankle. They assist the physician in determining the exact location as well as the mechanical direction of the abnormality.
How can knock knee be treated?
Knock Knee Treatments are available in Mumbai Thane is for small instances of knock knee in children or adolescents bracing may help to reposition the knees. If this doesn't work, or if the patient is a mature person at the time of diagnosis, the knee realignment procedure osteotomy of the knee may be utilized to delay or prevent the necessity to undergo knee replacement.
If the knee pain is caused by an infection or a disease which has a root reason for the issue is dealt with prior to any orthopedic surgery. Treatment for minor instances of knock knees in children or adolescents could include braces that aid in helping to develop bones in the right position.
If there isn't any gradual correction that can be made Surgery may be recommended. In the case of children who are undergoing surgically can be done to help the leg to straighten.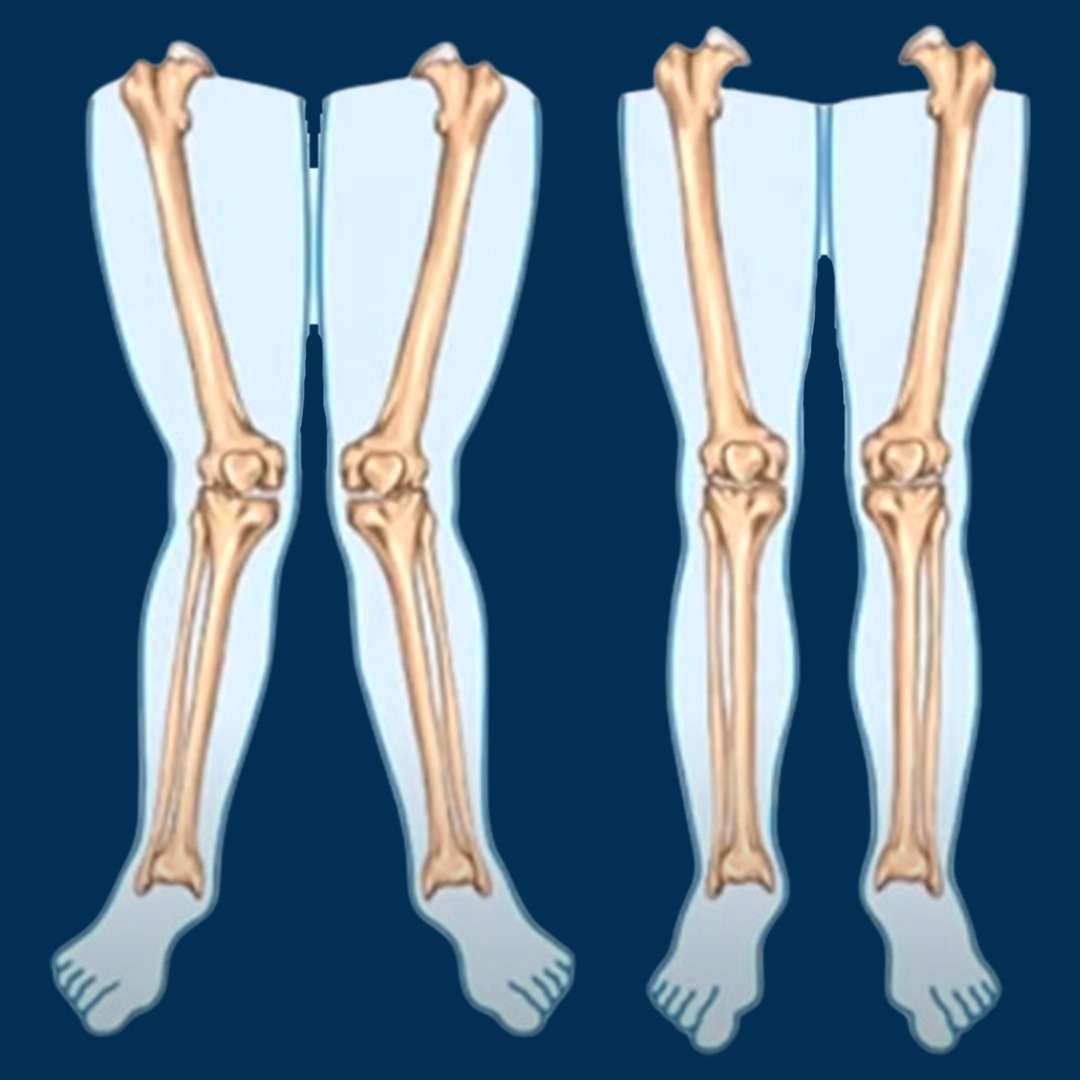 In the most extreme circumstances or in the case of adults who are skeletally mature and adolescents (any one with bone that isn't growing) it is possible to perform
an osteotomy which is where bone is cut and then realigned, can be a means of straightening legs. In most cases, it's the leg's hip femur (thighbone) can be straightened. This is known as an osteotomy of distal femur (DFO). Certain patients may benefit from an osteotomy of the tibia that is where the tibia (shinbone) is moved in a new direction. In some cases, it is necessary to have an femoral and an osteotomy of the tibia. (Find your surgeon can treat injured knee.)
In the event that Knock Knee is caused by cartilage degeneration then Total Knee Replacement Surgery The best option is to consider Knock Knee patients in mumbai.
If the knock knee issue gets worse and causes gaps between knee joints, causing patients are unable to walk. In the event of such, Total Knee Replacement Surgery is extremely beneficial.
If you're struggling with Knock knee pain or seeking to see a Knock Knee Specialist Orthopedic surgeon If you live in Mumbai or Thane in Thane or Mumbai, then contact Dr Bakul Arora's office. Arora Clinic –

For appointments- call on +91- 9372972839 / +91- 9004900100
Visit website- www.aroraclinic.com
knock knees | knock knees treatment | what is knock knee | knock knee test |knock knee correction | knock knee problem | knock knee syndrome |how to check knock knees  |knock knees causes |genu valgum | genu valgum deformity
Thank You "Times Group" for felicitating Arora Clinic for "Excellence in Patient Care"
We are really honored to receive this and we will continue to serve the society better than ever We aim to provide the world-class Knee/Hip Replacement Surgical (Minimal Invasive Surgery) treatment to every patient suffering from knee or hip pain and at the same time make their life pain-free and happy.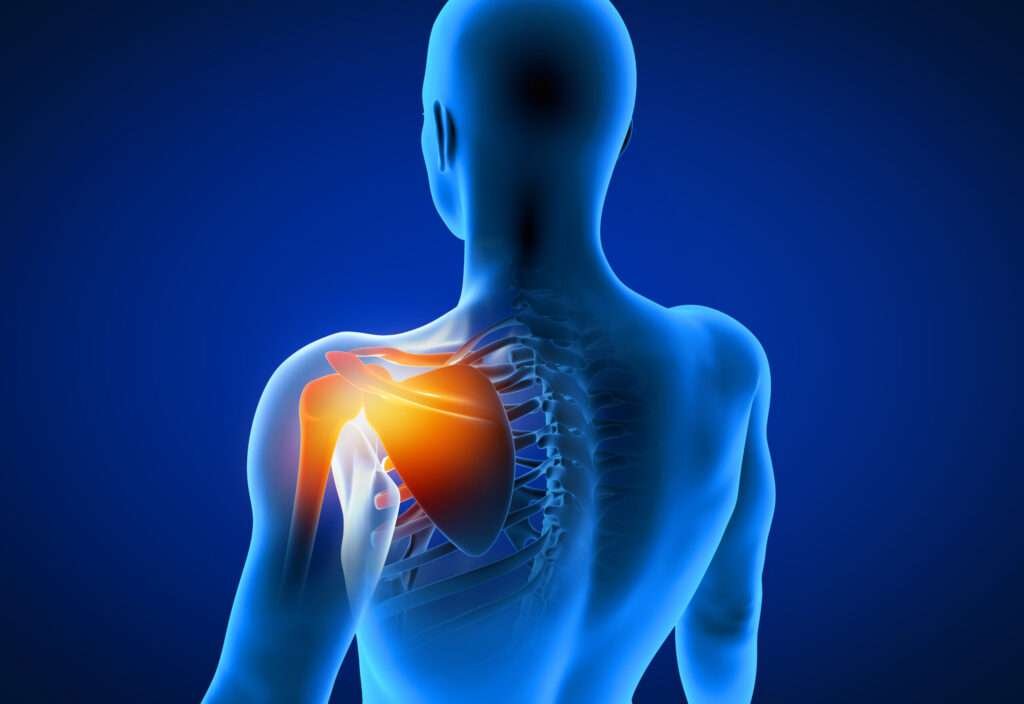 SHOULDER REPLACEMENT SURGERY
Are you looking for Best Knee Replacement Surgeon?
Then you are at Right Place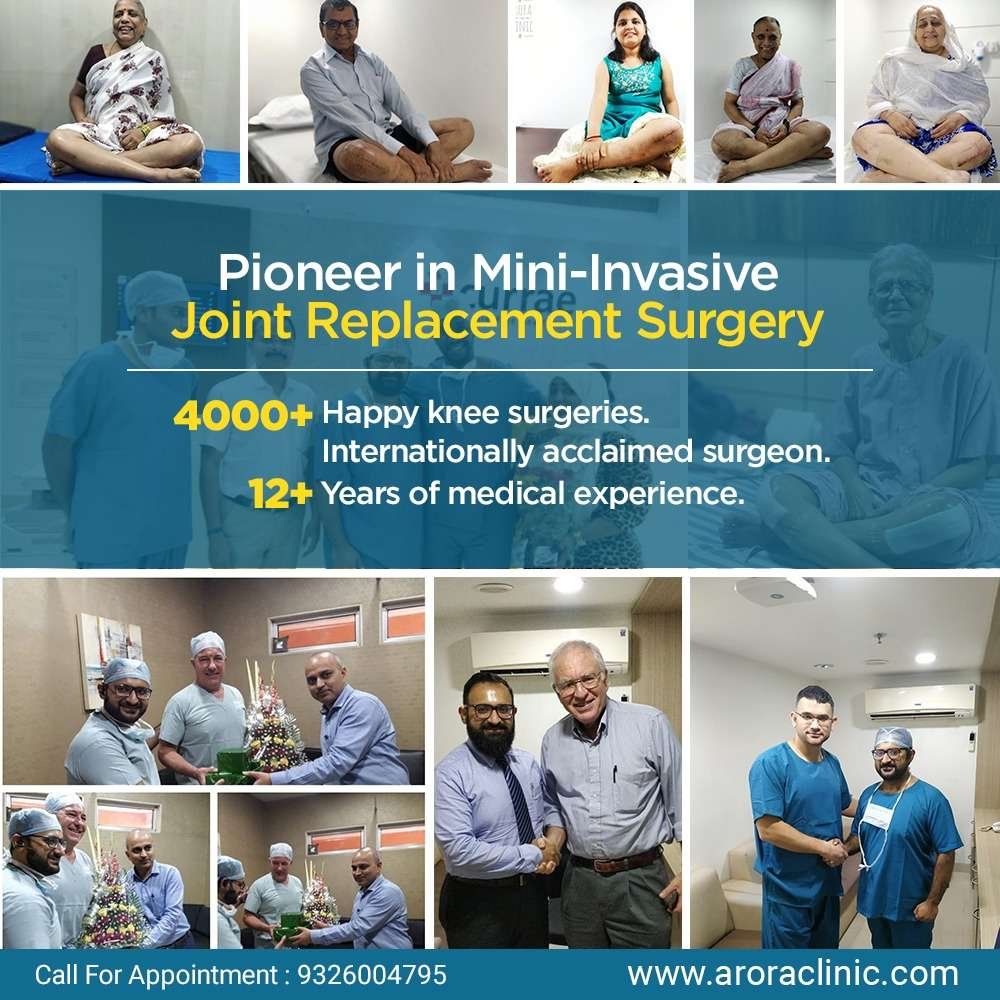 Dr. Bakul Arora's Joint Replacement Clinic is also known as "Arora Clinic" which is located at Hiranandani Meadows in Thane, within a very convenient proximity to Mumbai. Arora Clinic dedicated clinic for Knee Replacement surgery and all kinds of Orthopaedic treatments and surgeries
The Arora Clinic is one of the most advanced Orthopaedic clinic in Thane region and dedicated to providing the best, personalised healthcare with a breadth of surgical and medical expertise. Arora Clinic offers the modern surgical treatments like "Minimally Invasive Knee Replacement Surgery" which is also called as "PAIN-LESS SURGERY" for any complex knee diseases.
Dr. Bakul Arora is a Consultant Joint Replacement & Orthopaedic Surgeon is one of the leading Knee Replacement Surgeon in Thane and Mumbai with over 4000+ successfully surgeries. Dr. Bakul Arora specialises in Mini-invasive techniques which offer multiple benefits to patients. He does the surgery using Subvastus approach for Knee Replacement surgery and Direct Anterior Approach for Hip replacement Surgery . This new techniques has many advantages for patients like its pain-less , stich-less surgery, patients walks on the same day after surgery, no blood loss, faster recovery etc.
Patients Review on Arora Clinic
International Patients Videos
Before and After Knee Replacement Surgery
⇒ Wockhardt Hospital Mumbai Central, Mira road & Vashi
⇒ Apollo Spectra Hospital, Tardeo and Chembur
⇒ Cloud 9 Hospital, Malad
⇒ Criticare Hospital, Andheri
⇒ Arora Clinic, Hiranandani Meadows
⇒ Bethany Hospital, Vasant Vihar
⇒ Currae Hospital, Kapurbawdi
⇒ Horizon Hospital, Ghodbunder
⇒ Infinity Hospital, Majiwada
⇒ Lakecity Hospital, Khopat
⇒ Oscar Hospital, Majiwada
⇒ Drone Hospital, Bhiwandi